After a long winter, the temperature will climb to 29 degrees today in Toronto, but residents will not be able to indulge in the favourite warm-weather activity of visiting a nearby island.
Toronto Island Park is closed and regular ferry service to it is suspended due to flooding. Water levels on the massive Lake Ontario are high due to heavy rains in April and early May. Even though it has stopped raining, the levels will probably continue to rise for several more weeks and will likely take further weeks to drop.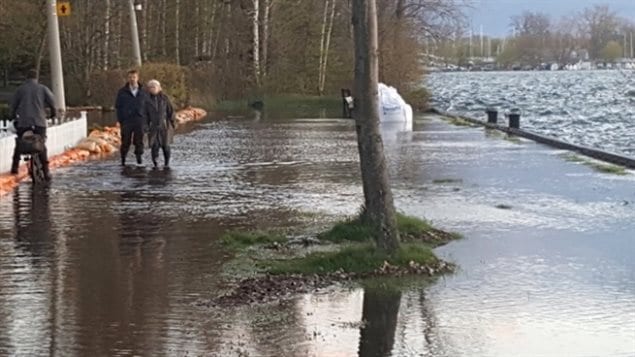 No permits until June 30
As a result, permits for activities on Toronto Island are cancelled until June 30. Usually permits are sought for events like picnics, social gatherings, wedding ceremonies and photo shoots.
There will be one ferry service maintained for people who live on the island, their guests, staff and emergency personnel.
The city has placed 20,000 sandbags on the shoreline of Toronto Island Park and throughout the city. It is also using five large industrial pumps to remove water pooling in some areas.