In recent years fingers have been pointed at grocery chains for tossing perfectly good food into the garbage bin.  Lots of it.
It appears to be policy that as food approaches its expiry date, or "best before/sell-by " date, many stores will throw it out, everything from produce, to baked goods, frozen foods, meat and dairy products, and tinned goods,
Stores do this for a variety of reasons, including simple marketing theory that people tend to buy from well-stocked shelves, and surplus gets binned.
Figures vary, but the value of food wasted in Canada alone is estimated to be worth in the billions of dollars.  Estimates in the U.S for 2008 show about 20 billion kilos of food was thrown out by grocery stores there.  Most people deplore this waste of viable food.
A new mobile app seeks to, if not eliminate such waste, at least start the process of reducing it, while also giving consumers a price break.
It's called "Flashfood".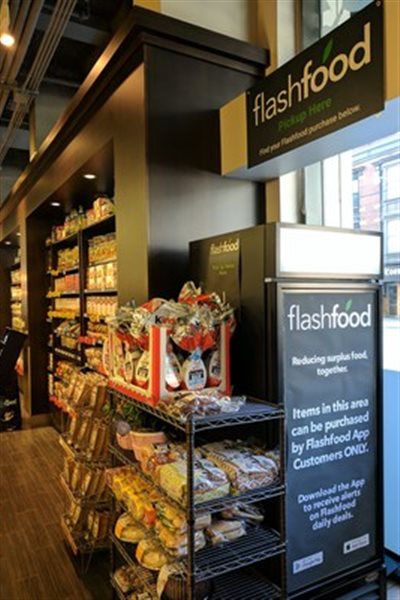 It allows stores to sell surplus product, or those nearing "best before" dates, to sell directly to consumers at a substantial discount.
Consumers who use the app regularly could potentially save thousands  of dollars on their annual food bill.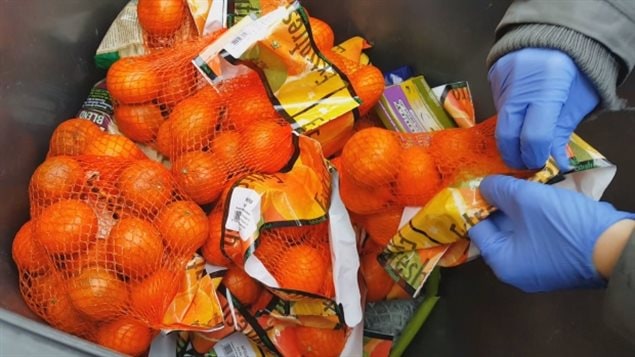 Users get notified on their phone when new deals are available, pay through their phone, and pick their purchase up at the Flashfood zone in store – same day.  Flashfood users then check out just like they normally would while at the store.
The app launched at a Farm Boy outlet in London Ontario in January, with plans to add the option to more of its stores in London.
Flashfood is also currently being tested at a downtown Toronto "Longos" store.
What many people don't realize is that the discarded food ends up in landfills covered over where it decomposes without oxygen and releases methane, a powerful greenhouse gas and contributor to climate change.
CBC Marketplace 2016 video of foods thrown out

Additional information-sources