A semi-annual and rather unusual auction took place this past weekend in a rural community about 90 kilometres northwest of Toronto.
Auctions are common in rural areas, but not what this one was selling.  Instead of tractors, or horses, this one was selling, monkeys, a camel, kangaroo, alligators and more.
It was the semi-annual auction  called the Tiger Paw Odd and Unusual Auction.
Tim Height of Tiger Paw Exotics organizes the events, His company runs a mobile zoo which provides exotic and not so exotic animals for fairs, demonstrations, and to film companies.
The auctions, which are not widely advertised, are for clients who are often owners of small private zoos or individuals looking for an exotic pet.
During the auction a capuchin monkey sold for $5.500,  Two Japanese snow macaques, male and female, are sold to the same buyer for $1.100, and a female camel goes for $16,250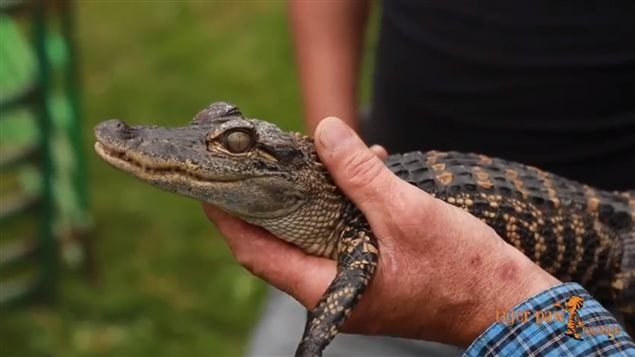 At one point, Height has to interrupt the auction to remind buyers they should know the bylaws where they live to be sure they will be allowed to keep the animal(s).
Several communities are moving toward restrictions on exotic animals. The province on Ontario recently held a meeting with officials and academics to discuss the province's animal welfare laws.
It is expected this will lead to new laws and probably restrictions on ownership of exotic animals, non-native to Canada.
Concern has long been voiced over the keeping of exotic animals in Canada, including for example concerns about the conditions they're kept in, such as inappropriately small cages or enclosures.
However in recent years, safety has become a major concern with stories of a woman killed in 2007 by a caged tiger in British Columbia who clawed her leg severing an artery, two sleeping young boys strangled by a giant python that escaped its cage in New Brunswick in 2013, and an Ontario man killed by his pet tiger in 2010.
Additional information- sources