The federal government has taken the first step in its plan to create one of Canada's largest Marine Protected Areas in the waters of the Pacific Ocean off the coast of British Columbia.
The Department of Fisheries and Oceans (DFO) designated about 140,000 square kilometres of the ocean, about 150 kilometres west of Vancouver Island, as a new Area of Interest (AOI) with the intention of making it a Marine Protected Area (MPA) by 2020.
The AOI aims to protect ecologically and biologically significant areas, including underwater seamounts and a series of hydrothermal vents, DFO officials announced today.
"Our government is pleased to continue our work on protecting our oceans with the identification of a new large Area of Interest in the Pacific Ocean that recognizes the unique marine ecosystems that need to be protected in order to ensure the health of our environment, our communities and Canada's fishing industry," Minister of Fisheries and Oceans Dominic LeBlanc said in a statement.
"We look forward to working with the Province of British Columbia, Indigenous Peoples, coastal communities, and stakeholders to determine the best ways to protect this large biologically significant ocean area."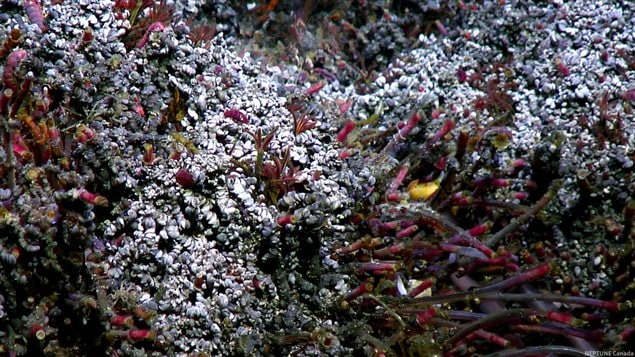 Josh Laughren, executive director of Oceana Canada, said the federal announcement is a "good news story."
"It's a really neat area, we're learning more and more about the importance of seamounts, these unique sea vents in supporting marine life," Laughren said. "It would be great to have some protection in place to make sure that it's saved that way for the future."
(click to listen to the interview with Josh Laughren)
Listen
The scale of this new protected area, which will stretch to the outer limits of Canada's exclusive economic zone in the Pacific, shows that the government is starting to get serious marine conservation in Canada and plans to make good on its pledge to protect 5 per cent of Canada's oceans by the end of this year and 10 per cent by 2020, Laughren said.
The underwater seamounts that rise up to about 1,000 metres above the sea floor and the hydrothermal vents create a unique environment that attracts a wide variety of marine life, Laughren said.
"The hydrothermal vents are really neat," Laughren said. "They are chimney-like structures on the ocean floor where the superheated water comes shooting out, enriched with minerals from the Earth's crust and this can be 300 degrees Celsius."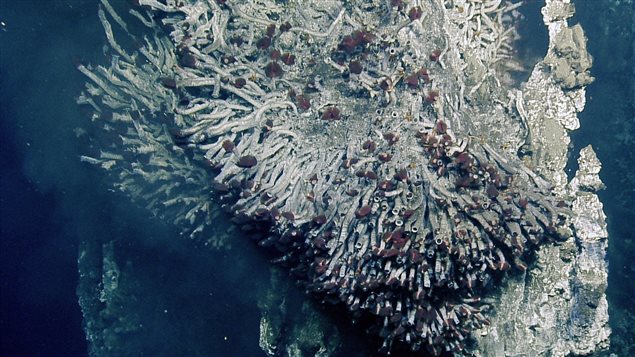 The ecosystems that are supported by these hydrothermal vents are unique with unique species living there that could teach us how life may have formed on Earth and how it can exist on other planets as well, Laughren said.
Once the AOI is identified, final boundaries and activity restrictions for an MPA are established through extensive consultations with provincial and territorial partners, Indigenous Peoples and stakeholders, the government said.
"These Marine Protected Areas are a pretty flexible tool under the Canadian law," Laughren said. "So they can be done with good protections or with very little protections. We're all waiting to see to make sure that the protection that is put in place actually manages threats."
Oceana Canada would like to see robust protection against any long-term large-scale habitat disruption such as undersea mining, impacts of shipping, as well as appropriate prohibitions against fishing gear that contacts and disturbs the bottom of the ocean, Laughren said.