Canada's Indigenous rights movement has won Amnesty International's top award for human rights work. It is the first time a Canadian entity or person has won the Ambassador of Conscience Award. The honour was shared with U.S. music artist and activist Alicia Keys.
Accepting the award on behalf of the Indigenous rights movement were activists Delilah Saunders, Melanie Morrison, Melissa Mollen Dupuis and Widia Larivière. Amnesty International's news release stated that indigenous activists had "bravely fought to end discrimination and ensure the well-being of Indigenous communities."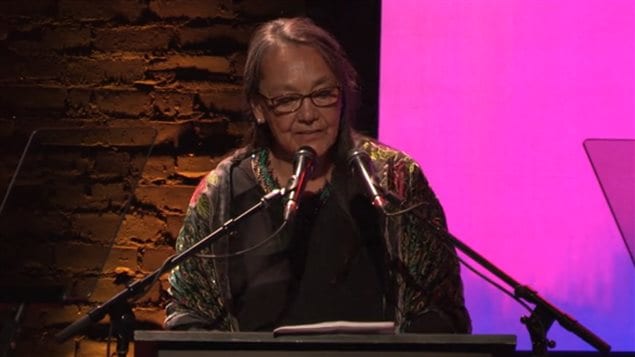 Petition launched
At the same time, Amnesty International launched a petition urging Canada's minister of justice to fulfill a promise to uphold the UN Declaration on the Rights of Indigenous Peoples.
It was only last year that Canada officially withdrew its objector status to the declaration and it will take some time for the government to change laws so that they conform to it. The minister responsible has said this will be a process requiring the co-operation of Indigenous peoples and all of Canada's 10 provinces and three territories.