It's a simple test, but it turns out that it's also a fairly effective one.
Patients with mild-cognitive disorder are being asked to walk a short distance while performing a very simple mental task such as naming various animals.
Dr. Manuel Montero-Odasso (M.D., PhD)  is a Lawson Health Research Institute scientist, geriatrician at St. Joseph's Health Care London, and associate professor in the Division of Geriatric Medicine at Western University's Schulich School of Medicine & Dentistry, in London Ontario.
Listen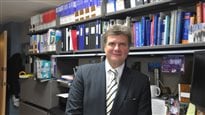 The study, "Association of Dual-Task Gait with Incident Dementia in Mild Cognitive Impairment", was published in the journal, JAMA NEUROLOGY.  (abstract HERE)
About 150 subjects diagnosed with relatively minor memory problems (minor cognitive impairment-MCI) were asked to walk a specific distance and were timed.
They were then asked to walk the same distance while performing a simple mental task.
Dr. Montero-Odasso says the frontal lobe of the brain deals with both walking and mental tasks.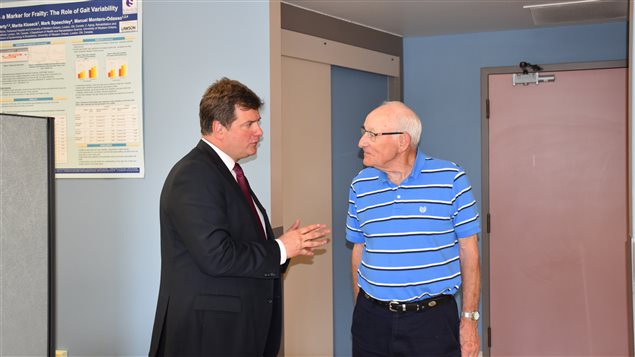 If patients slowed down by more than 20% while performing the "dual task", there is the potential that the brain has suffered some damage, which may be a precursor to dementia, like Alzheimer's.
He says, performing this simple test shows results similar to a comprehensive global cognitive testing.
Also it may well indicate whether more specific follow-up testing is needed, such as MRI, or bio-marker tests (LP- lumbar puncture-spinal tap) to determine for example the degree of presence of beta-amyloid proteins, known to be present in dementia patients.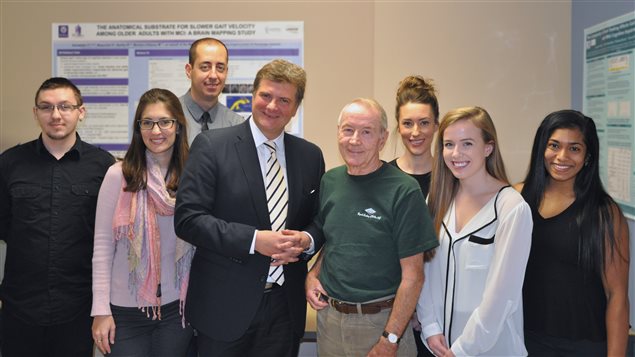 Dr. Montero-Odasso says the tests have already been performed in several memory clinics, and they are now developing a mobile phone/tablet app so that doctors can perform these tests in their office corridors.
He says early detection can lead to various treatments to slow down the onset of dementia providing patients with a few years more of quality of life.