The United States now bans laptops and other electronic devices in the cabins of aircraft arriving from ten airports, many of them in the Middle East. U.S. Department of Homeland Security Secretary John Kelly said last weekend he is considering extending that ban to all planes flying to and from the U.S.
"The reason is the bad guys—the terrorists—are  now getting technology that allows them to build explosives into a device like this that can't be detected under present procedures and equipment that's available," says Keith Mackey, a former airline caption, and president of Mackey International, an aviation safety consulting firm.
Listen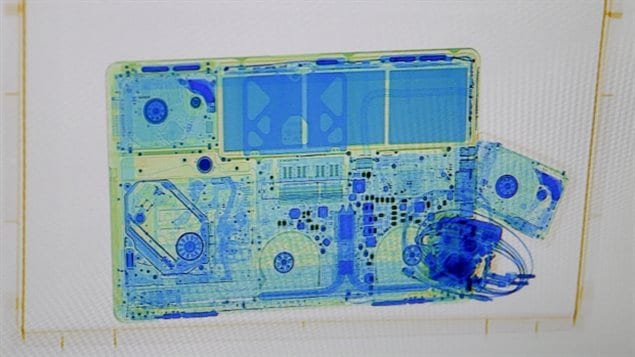 Explosive device may be disguised
"They're sealed within the case of the device, they're not visually detectable and apparently the x-ray equipment may either not be able to see the device completely or it may be disguised to look like the battery or something else," he says.
The regulation requires laptops, iPads, gaming consoles, e-readers and other devices larger than a cell phone to be put into the cargo hold. That would make it more difficult for someone to detonate explosives hidden in the device, says Mackey.
He thinks technology will eventually be developed to better detect explosives in electronic devices, but until then security measures are likely to get tougher rather than be relaxed. There could be a world wide ban on electronic devices in airplane cabins.