Prime Minister Justin Trudeau has called U.S. President Donald Trump to express Canada's disappointment with the president's decision to pull the United States out of the Paris climate change agreement, according to the Prime Minister's Office.
In a news conference at the White House Rose Garden on Thursday, Trump slammed the 195-country accord because it "disadvantages the United States to the exclusive benefit of other countries."
Trump held out the prospect of renegotiating the Paris accord or reaching a new deal "on terms that are fair to the United States, its businesses, its workers, its people, its taxpayers."
"So we're getting out," Trump said. "But we'll start to negotiate and we will see if we can get a deal that's fair. And if we can, that's great. And if we can't, that's fine."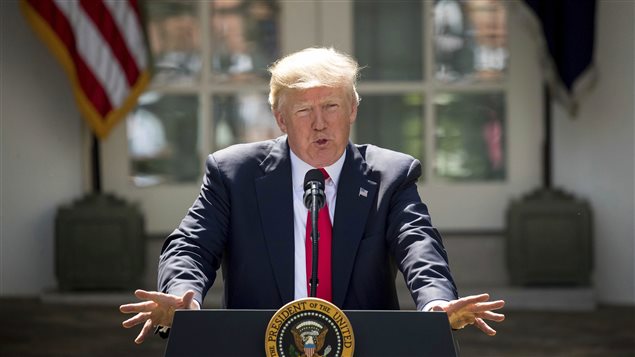 'Disheartening' decision
According to a statement released by the Prime Minister's Office (PMO), the two leaders spoke briefly after Trump's speech.
The two leaders also discussed trade relations and "undertook to stay in close contact and see each other at the G20 Leaders Summit in Hamburg" on July 7 and 8, according to a readout of the phone call provided by the PMO.
"We are deeply disappointed that the United States federal government has decided to withdraw from the Paris agreement," Trudeau said in the statement released by the PMO. "Canada is unwavering in our commitment to fight climate change and support clean economic growth. Canadians know we need to take decisive and collective action to tackle the many harsh realities of our changing climate."
Trudeau said that while the U.S. decision is "disheartening," Canada remains inspired by the growing momentum around the world to combat climate change and transition to clean growth economies.
"This is not only about the huge economic opportunities of clean growth and the need to address the pressing threats of climate change," Trudeau said. "This is about an ambitious and unshakeable desire to leave a cleaner, healthier and more sustainable planet for our kids and for generations to come."
Opportunity for clean growth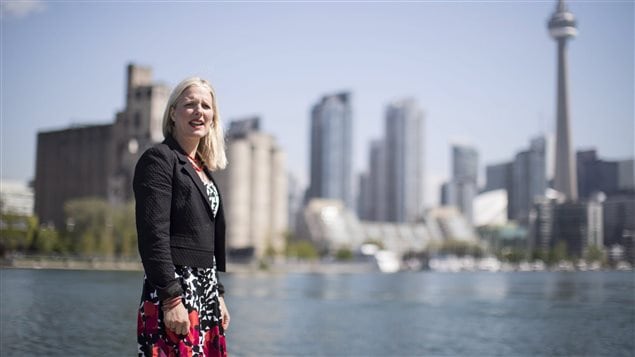 Canada's Environment and Climate Change Minister Catherine McKenna echoed Trudeau's sentiment saying Canada will continue to take leadership on climate change.
In September, Canada will co-host a Ministerial meeting with China and the European Union to move forward on the Paris Agreement and clean growth, McKenna said.
The Paris Agreement has opened up $23 trillion in clean innovation opportunities for green-tech investments in emerging markets between now and 2030, McKenna said.
Businesses too understand that tackling climate change is the right thing to do and it is good for their bottom line, she said.
"With or without the United States, the momentum around the Paris Agreement and climate action is unstoppable," McKenna said.
Holding out hope
Trudeau said Canada will continue to work with the U.S. at the state level, and with other U.S. stakeholders, to address climate change and promote clean growth.
"We will also continue to reach out to the U.S. federal government to discuss this matter of critical importance for all humankind, and to identify areas of shared interest for collaboration, including on emissions reductions," Trudeau said.