The association representing U.S. lumber producers and forest owners has denounced Ottawa's newly announced $867-million aid package to the Canadian forestry as "additional subsidies for Canadian softwood producers," raising the possibility that Washington could impose further punitive duties on their northern neighbours.
The Liberal government unveiled the aid package designed to offset the effect of American duties on Canadian softwood producers on Thursday.
The package includes federal loans and loan guarantees to complement provincial efforts to support the Canadian forestry industry. The funds will flow through two Crown corporations – $500 million through Export Development Canada (EDC) and $105 through the Business Development Bank of Canada (BDC).
Help with diversifying away from the U.S. market
Ottawa is also contributing more than $260 million to help Canadian producers to expand to overseas markets and diversify away from their reliance on the U.S. market. The funds will also go towards helping Indigenous communities, job sharing and retraining for laid off forestry workers.
"This action plan delivers on our pledge to take swift and reasonable action to defend our softwood lumber industry and charts a stronger future for the workers, families and communities that depend on it," federal Natural Resources Minister Jim Carr said in a statement. "We are prepared to take further action, including additional loan guarantees, to address changing market conditions."
'Level playing field'?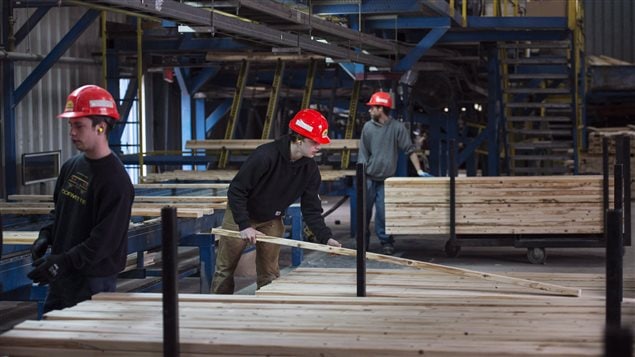 The U.S. Lumber Coalition, which triggered the softwood lumber dispute, slammed the Canadian aid package, saying the new funding adds to existing government subsidies boosting the Canadian softwood lumber industry.
"Today's announcement of a new government subsidy for Canadian softwood lumber producers only further tilts the trade scale in Canada's favour, threatening more than 350,000 jobs in communities across the Unites States," said U.S. Lumber Coalition spokesperson, Zoltan van Heyningen.
"We need a level playing field and must limit the flow of unfairly subsidized softwood shipments from flooding the U.S. market, driving American lumber manufacturers out of business."
Canadian forestry industry welcomes aid package
The BC Lumber Trade Council (BCLTC), on the other hand, welcomed the federal government announcement.
"This package is a prudent response that can provide both immediate support for workers and communities if required, along with enabling additional investments in longer-term opportunities for the sector," said in a statement Susan Yurkovich, President of the BC Lumber Trade Council.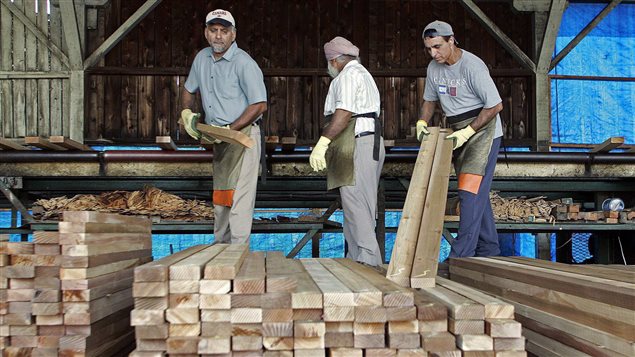 British Columbia producers, who account for about 50 per cent of Canada's softwood lumber exports to the U.S., believe that reaching a new agreement is in the best interests of producers and consumers on both sides of the border, added Yurkovich.
"However, in the absence of an agreement, we will continue to work alongside the provincial and federal governments to vigorously defend our industry," Yurkovich said.  "With government and industry standing together, we know we will be successful as we have in the past."
Over 2,000 jobs at stake
U.S. producers allege that Canadian lumber is subsidized because most of it is harvested on public provincially owned lands, unlike the U.S. where most of the timber is harvested on privately owned lands. The U.S. timber lobby alleges Canadian provinces unfairly subsidize exports by undercharging lumber producers for cutting on public land.
Ottawa, on the other hand, has successfully argued in both, NAFTA and WTO trade tribunals that the fact that most of Canadian timber is harvested on public lands in no way amounts to a subsidy.
The Conference Board of Canada recently warned that the trade dispute could trigger 2,200 forestry job cuts across Canada.