A new study has found that a prebiotic fibre supplement taken daily by overweight or obese children changed their gut bacteria and curbed their weight gain. Researchers at the University of Calgary recruited heavier than average children between the ages of seven and 12.
Half were given a daily dose of the fibre supplement oligofructose-enriched inulin and the other half were given a placebo. After 16 weeks, the children who consumed the supplement had a decrease in abdominal fat and triglycerides in their blood. That could decrease their risk of developing diabetes or heart disease.
Avoiding triple the normal weight gain
The group that did not get the fibre continued to gain weight at almost triple the normal rate, while those that did get it experienced healthy weight gain. The fibre also had altered microbiota in their intestines. Increasingly, research suggests that the microbes in our guts have broad effects on our physical and perhaps our mental well-being.
Researcher Raylene Reimer concludes that providing prebiotics could be an inexpensive and non-invasive way to help children who are overweight or obese.  One of her previous studies found that a prebiotic supplement can suppress appetite. But she adds, appetite is only one aspect of the very complex issue of obesity.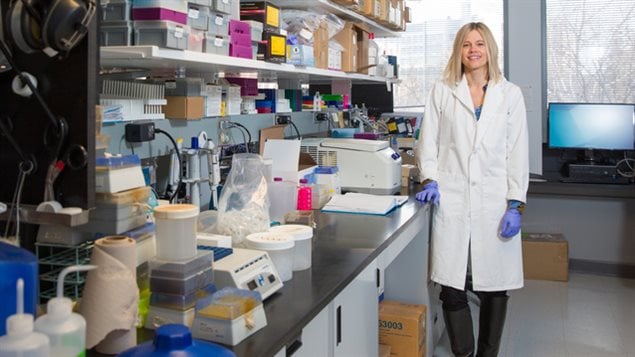 Obesity and overweight is skyrocketing around the world. In Canada in 1970, five per cent of children were obese. In 2015, 13 per cent were. The combined rate of overweight and obesity is about 26 per cent in Canadian children.
"Excess weight in childhood is linked to insulin resistance, type 2 diabetes, hypertension, poor emotional health, and diminished social well-being. As well, obese children tend to become obese adults, making childhood obesity a public health concern," says Statistics Canada.