Officially, public education is free in Canada but, in recent decades, parents have raised money for enhancements and there is concern that means some schools are able to offer more to students than others.
Equity 'since the very beginning'
"Canada…was founded on the basis of having a public education system. There was an understanding that if you were to have a responsible government you had to have people who are educated enough to vote," says Annie Kidder, executive director of People for Education.
"That principle of equity has been there in the (school) system since its very beginning. One of the things that (Egerton) Ryerson said, who was one of the founders, was that we should educate the magistrate's son and the blacksmith's son alike."
Listen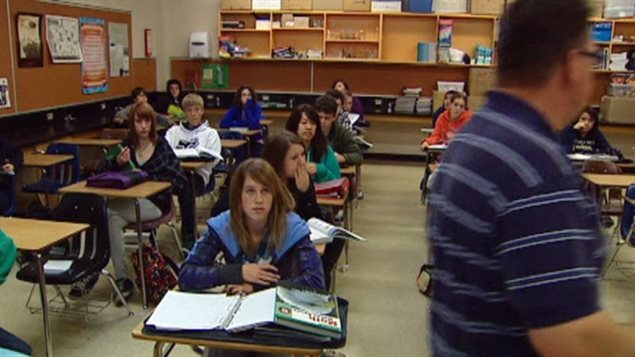 Fund-raising balloons
Because of budget shortfalls, many provincial governments have cut funding for education and that has prompted schools and parents to launch fund-raising campaigns which were supposed to cover "little extras" like team t-shirts.
That has ballooned to the point that fund-raising has become big business with companies offering services such as sales programs whereby children send chocolate bars or fruit, and online clothing sales programs.
The non-profit People for Education has found that in Ontario nine years ago, elementary schools in affluent neighbourhoods raised $25 for every dollar that schools in poor neighbourhoods could. Now the gap has nearly doubled to $49 raised in wealthy districts to one dollar in the poorer ones.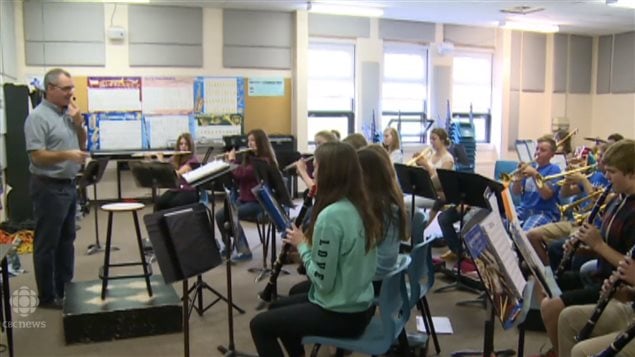 'It entrenches…a gap between have and have-not schools'
And the worry is that these funds are now providing things that will make a difference like better technology, more access to extracurricular activities, musical instruments, refitting auditoriums or gyms. "So, it really starts to entrench kind of a gap in the system and a gap between have and have-not schools," says Kidder.
To offset this, Kidder says the Ontario government should draw a clear line between what fund-raising can and cannot pay for, and it should ensure every school is able to provide "good strong programs" in the arts, health and physical programs and technology so that all children get "the foundational competencies" they need for successful lives.
Schools should begin to 'solve the inequity in society,' says Kidder
Kidder says this issue should be "incredibly important" to all Canadians. The world has seen a growing gap between the rich and the poor. "There's been a lot of studying of the impact of that gap which shows that in societies Studies show "that societies that are less equitable there are higher crime rates…higher rates of mental illness. It causes problems—just the inequity in and of itself…
"What we need to make sure is that our public schools don't reflect that inequity but in fact begin to try and solve the inequity in society."
In Canada, 95 per cent of children go to public schools. That is one of the highest rates in the OECD.