A new study has found that delaying the introduction of foods like peanuts, eggs and milk until after one year of age may increase a baby's chance of becoming allergic to them later on. The analysis of data from 2,100 Canadian children comes from McMaster University and AllerGen, a national research network.
It found that infants who were not given cow's milk in their first year were nearly four times more likely to be sensitized to it than were infants who did consume it within that time frame.
Similarly, babies who avoided egg or peanuts in their first year were almost twice as likely to develop a sensitivity than were those who ate them before then.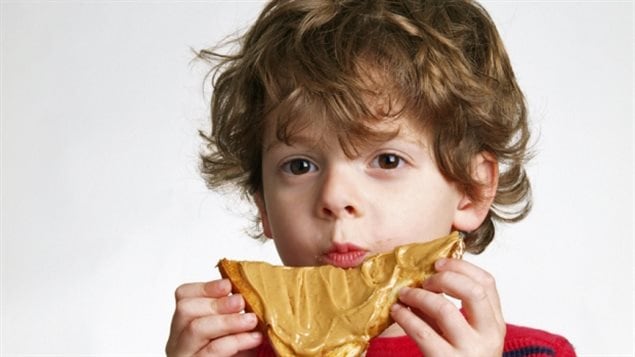 Sensitivity can lead to allergy
Food sensitivity can mean an increase in wheezing, asthma, eczema and sniffles later on. Not all children who develop a food sensitivity go on to develop an allergy but it "is an important step on the pathway," said Dr. Malcolm Sears, co-director of the study in a news release.
The study found that most Canadian parents delay introducing allergenic foods. Only three per cent introduce eggs before six months of age and just one per cent introduced peanuts.
The findings of this study suggest that instead, such foods should be introduced between four and six months of age.
The research was published in the journal Pediatric Allergy and Immunology.