The latest report from Heart & Stroke Foundation found "extensive gaps in recovery support and services for Canadians who experience stroke at any age."
Every year, about 62,000 Canadians of all ages suffer this sudden stop of blood flow to the brain which results in the death of brain cells. About 80 per cent survive but half of them need help with daily activities like eating, bathing, dressing, using the washroom and moving around.
They may also suffer less visible effects like language difficulties, memory problems, depression or fatigue. There are now 400,000 Canadians living with long-term disability from stroke and that number is expected to almost double in the next 20 years.
Families unprepared to cope
Stroke happens suddenly and survivors are sent home after a short stay in hospital. The report says there are some excellent resources for them in some communities. But they are too few and mostly are in urban centres. It is especially difficult to get services in remote locations like indigenous communities.
Often it falls to families to provide care and support. "Family members are often unprepared to take on this caregiving role and it can be very stressful and have implications for their mental as well as physical health," says Jill Cameron, associate professor, department of occupational science and occupational therapy at the University of Toronto.
Listen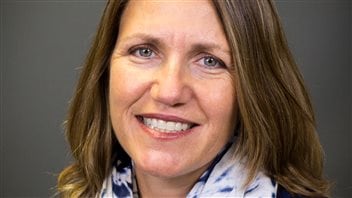 There is not usually support for the families and they may not know about the services that are available to those they care for. If they do know about them, cost may be a barrier in accessing them. There are said to be eight million caregivers in Canada.
Strokes occur at all ages
Stroke can occur at all ages, even in infancy. Stroke in Canadians between the ages of 20 and 59 is increasing at a rate faster than in older adults. The report says funding for recovery support services is limited and in general exists for those under 18 and over 65, but not for those in between. It says this lack of benefits "can be financially devastating."