The United Nations Children's Fund ranks Canada 25th out of 41 wealthy countries in child and youth well-being on its latest global report card, a spot that has not changed much in the last decade.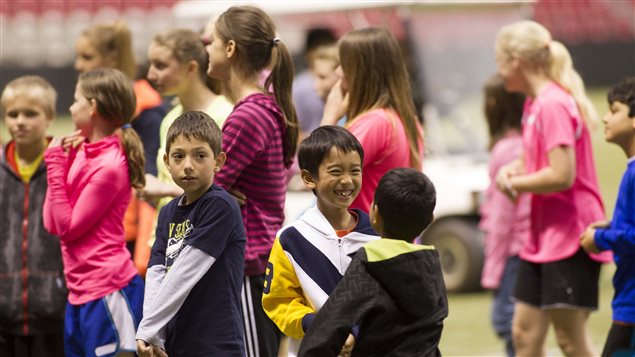 'It's a shock'
"It's a shock you know, because we believe as Canadians, our myths are that we're one of the best places in the world to grow up in," says David Morley, president and CEO of UNICEF Canada. "And certainly, among the wealthy countries, these statistics…show that we've got a long way to go to meet our myth."
Listen
Bullying, homicide, suicide
There are many challenges meeting Canadian youngsters. Canada has the fifth-highest rate of bullying. Regarding child homicide, Canada ranks 33rd and on teen suicide it ranks 31st. Other issues of concern are unhealthy eating habits, poverty, overweight, mental health problems, violence and exposure to air pollution which is barely below safe levels as established by the World Health Organization.
Income disparity affects all children, says UNICEF
Moreley says growing income disparity not only affects poor children, but is now affecting those in the middle class as well.
He notes things may improve now that the Canadian government has passed a tax benefit for families with children under the age of 18. Depending on family income and age of the child, the benefit can be around four or five hundred dollars per child per month.
A call to invest more in children
Beyond that, UNICEF Canada wants governments to invest more in children and to collect better data to ensure the money is spent wisely and where it will have the biggest impact.  It also calls for the development of a pan-Canadian strategy to reach sustainable development goals which would include targets for children's rights and well-being.
UNICEF Canada also wants Canadians to start talking about what they want for their children and to find out from children themselves what their needs are and how best to meet them.