The Canadian Museum of Nature has opened a new gallery it hopes will "transform people's understanding of the Arctic." It recreates the Arctic's natural landscapes and its plants and animals, and visitors can hear the voices of the people who live there.
The exhibit has four themed areas presenting climate, geography, sustainability and ecosystems.  There are specimens, artifacts, interactive games and activities, videos and infographics.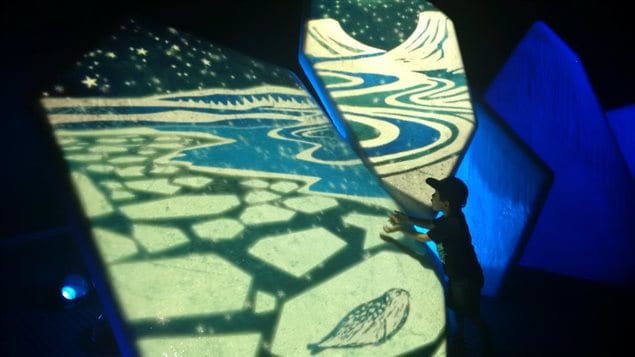 Whale skull, polar bear, muskox featured
A bowhead whale skulls leads into the sustainability zone. There are specimens of a polar bear, a muskox and its calf, a caribou and may other species.
The exhibit was created using the museum's own knowledge and exploration along with consultations with northern Indigenous groups and individuals.
The gallery is named after the Canada Goose company which sponsored it. The museum also got financial support from the Natural Sciences and Engineering Research Council of Canada, First Air, The Salamander Foundation and The W. Garfield Weston Foundation. 
The Canadian Museum of Nature is located in the nation's capital, Ottawa.