The abortion pill Mifegymiso was slow in coming to Canada, but will be free of cost to women in the province of Quebec late this year. The two-drug combination also known as RU-486 has been approved in Canada to terminate pregnancies within the first seven weeks after conception.
Although the drug has been available to women in France for decades, it was only approved in Canada in July 2015 after three years of study. It was not until January 2017 that it came to market in this country.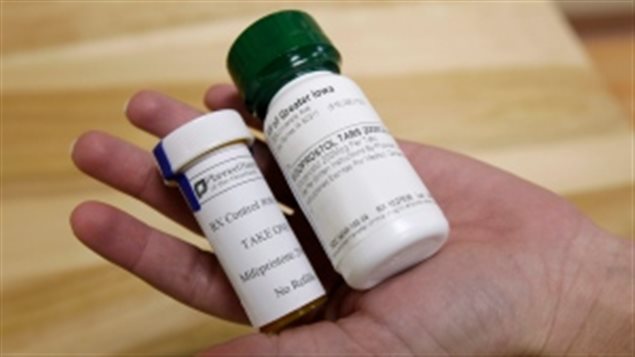 Abortion no longer illegal, but not universally accessible
In announcing that the pill would be provided free to women in the province of Quebec, its health minister said his department made the decision after analysing the safety and efficiency of the drug.
It no doubt also compared the cost of the pill to the cost of surgical abortion which is born by the public health care system. Research suggests that 96 per cent of all abortions in Canada are performed surgically in clinics in big cities.
The Supreme Court of Canada struck down the law prohibiting abortions in Canada in 1988. Since then, the procedure has been available but more difficult to access outside major cities.
With files from CBC.