Canada's re-engagement with Africa is driven as much by compassion and the great need for humanitarian assistance in the region as by self-interest, says International Development Minister Marie-Claude Bibeau.
On her most recent trip to the region last week, Bibeau visited Canadian-funded projects in the Democratic Republic of Congo (DRC) and Ghana, and pledged more than $240 million for various development projects.
That came on top of an $86 million funding announcement Bibeau made during her visit to war-torn South Sudan on June 18.
Speaking to Radio Canada International by phone from northern Ghana last Friday, Bibeau said Canadians benefit from the flurry of announcements as well.
"Yes, as true Canadians we do it because we believe we have to do our fair share to support and to help the poorest and the most vulnerable people of our world, this is our first motivation," Bibeau said. "But we also have an interest in terms of health, economy and security."
(click to listen to the full interview with Marie-Claude Bibeau)
Listen
Not just altruism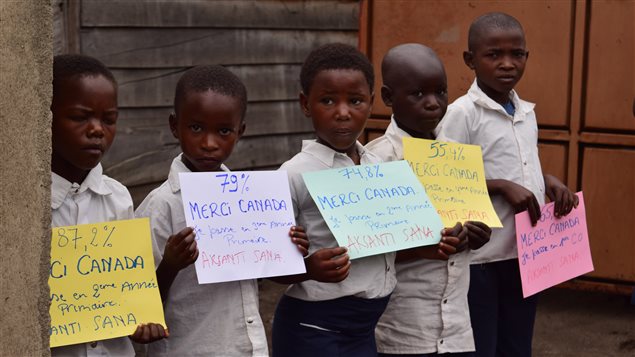 It's a simple calculation, she said.
"If we do not support these countries to develop their economy and give hope to their youth, help them to have an education, create jobs, give them hope in their country, well, these young people will either turn to an armed group because this is the only opportunity they have to earn a revenue – so it becomes a matter of security – or they will just increase the number of refugees, which is not what we want either," Bibeau said. "And this is not what they want. They want to build their life in their own country."
Helping develop these countries also offers new business opportunities for Canadians, Bibeau said.
Better global health outcomes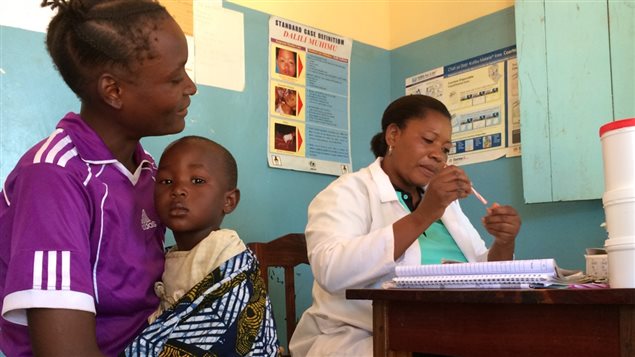 It's also a matter of global health, she said.
The Ebola outbreak in 2014-15 offered a perfect illustration of how international development can help slow down and stop the spread of the deadly disease, Bibeau said.
The countries that had received international assistance to fight diseases like polio, AIDS, TB and malaria had developed much more robust and resilient health systems that were able to better withstand the onslaught of Ebola, compared to the countries that had not received such development assistance in the past, Bibeau said.
Perfect timing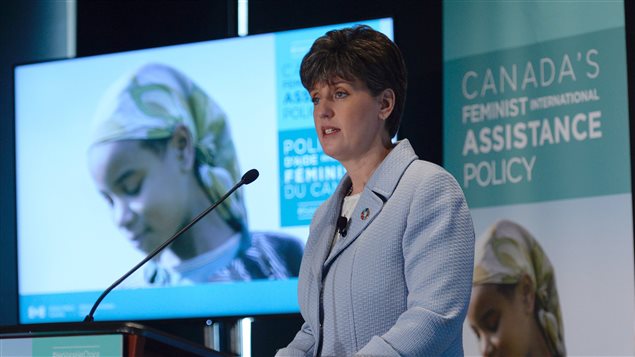 The timing of the recent foreign aid announcements by the Liberal government of Prime Minister Justin Trudeau has been very well chosen, said Stephen Brown, professor of political science at the University of Ottawa.
"Only a few weeks ago, Canada announced an international aid policy that focuses not only on Africa but also on gender relations, women and girls," Brown said in a phone interview from Lima, Peru, where he is researching Canadian development policy.
"So having all these announcements on Africa in Africa is a very smart thing to do and it's also smart to put money to actually be able to put money where the government's mouth is."
One of the critiques of the Trudeau government was that it had refused to significantly increase its foreign aid budgets, Brown said.
While the Liberals increased the international development budget slightly in their first budget, the new 2017 budget planned no increases over the next five years, he said.
"Critics were very disappointed that despite all this talk of 'Canada is back' and 'Canada is here to help,' that Canada wasn't actually going to spend any new money," Brown said. "So it does seem that the minister is announcing a lot of things that would counter that impression, but the fact is that its overall budget hasn't been increased, and the fact that Canada will be doing these new things means that either old projects have expired and won't be renewed or, perhaps, old projects are being ended early in order to free that money for these new announcements."
Foreign aid to Africa, which has long served as a symbol of altruism, also helps boost the government's own image internationally and at home, he said.
"When Canada and the Canadian government announce that they're increasing aid to Africa, they're signalling to the world and to the Canadian electorate that we care and we're going to do more for the poorest region with the most conflict," Brown said.
Getting first-hand experience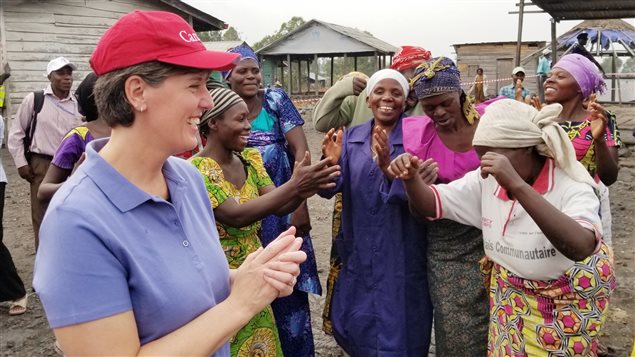 Her trips to Ghana, the DRC and South Sudan have also given her precious first-hand experience to see how Canadian-funded projects work, allowed her meet with top-level national and local leaders – presidents, ministers, tribal chiefs – but also ordinary people who are the beneficiaries of Canadian assistance, Bibeau said.
But it's stories like that of the six- or seven-year-old girl she met at a Canadian-funded clinic for rape victims in the Democratic Republic of Congo that stay with her and illustrate why Canadian assistance is necessary, Bibeau said.
"That was a horrible story," Bibeau said, her voice straining as she struggled to retain her composure. "She had been raped… yeah, this was harder for me to hear it from children."
Then there was the woman who was gang raped so viciously she was unable to walk, Bibeau said.
Yet, at the same time Bibeau said she was struck by the resilience of these women.
"For example, one was being taught how to sew and started a little business and was able to earn a revenue," Bibeau said.
Empowering women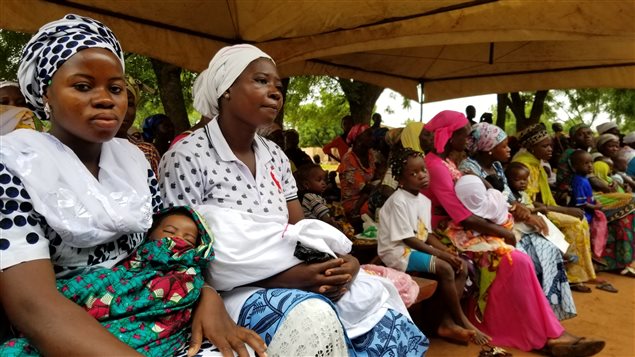 In all of its recent announcements, the Liberal government has made five-year funding pledges to allow its partners on the ground to do long-term planning, ensuring better use of the money provided by Canadian taxpayers, Bibeau said.
"These projects are also aligned with our new feminist policy, which put women and girls at the heart and we make sure that if we are talking about health, education or agriculture, we always make sure that there is a women empowerment component in the project," she said.
While women and girls are more vulnerable in the face of poverty, violence and climate change, they are also powerful agents of change, development and peace, Bibeau said.
"This is why we are making sure that our international assistance money is really being given to women empowerment projects in different sectors," Bibeau said.
Building change
While Canada's feminist development policy is well-received on national level in many countries, it has to overcome some resistance at a local level, Bibeau acknowledged.
"I speak with ministers, presidents and vice-presidents in different countries and most of them are ready to go forward," Bibeau said. "But they feel that they will have resistance from local communities."
At the same time, there is work being done at a local level with traditional community and faith leaders to promote the empowerment of women and girls, to put a stop to gender-based violence and cultural practices such as female genital mutilation, Bibeau said.
During her visit to Ghana, Bibeau was accompanied with Right To Play athlete ambassadors Kaylyn Kyle, Olympic bronze medalist for the Canadian women's soccer team, and Joannie Rochette, Olympic bronze medalist and six-time Canadian national champion figure skater.
"We attended a drama organized by the kids in front of their mothers, fathers and even the traditional leaders and they were talking about the menstrual hygiene," Bibeau said. "And just having the right to do so and to speak openly in front of the community about that – and I've been told that they have done that talking about early marriage, talking about female genital mutilation and gender-based violence – and I've seen that the traditional leaders are there and they are listening to youth, this is very encouraging."
While not all countries are at the same level, most just need a little push to move forward, Bibeau said.