Visa is moving aggressively offering ten thousand dollars to U.S. restaurants, cafes or food retailers in exchange for their agreeing to go cash-free. Sweden has become virtually cash-free. Apple Pay has come to Canada. While more transactions are being made electronically, there are pros and cons to be considered before countries completely eliminate the use of cash.
The advantages for consumers would be that they wouldn't have to carry around cash or worry about it getting lost or stolen. The advantage for governments is that they can track spending to better gauge economic trends and enforce the payment of taxes. The other side of that is a loss of privacy for the consumer.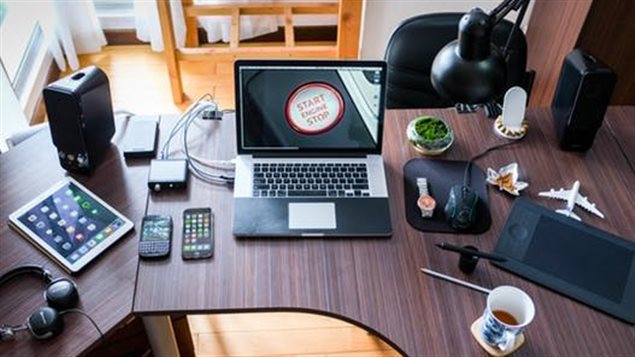 Purchases may be 'quite private'
"Our purchases are sometimes quite private to us," says Tyler Chamberlin, an associate professor of management at the University of Ottawa. "We don't necessarily want everybody to know everything that we are buying."
Listen
Another disadvantage it that electronic purchasing enables impulse buying and that is a problem for people who lack self-control.
Compared to using cash, consumers using electronic transactions often end up paying the added cost of transaction fees. Even if the retailer pays the fees, the extra cost is passed on to the customer. That said, some countries respond to consumer complaints about fees by placing limits on certain fees such as withdrawing money from one's own account.
Challenges for the poor, homeless and illiterate
The poor or homeless are often unable to use electronic payments, and the illiterate or seniors may have trouble negotiating the prompts in such transactions. "The world becomes even more opaque to us than it would have been previously. So, it's difficult for these folks to start and these changes probably make it more difficult for them," says Chamberlin.
While transactions are increasingly done electronically in Canada, Chamberlin doesn't think the country will go completely cashless in the foreseeable future.