For the first time citizens of all three countries in North America–Canada, the United States and Mexico– are being asked to take part in the effort to document monarch butterfly breeding sites across the continent. The Mission Monarch Blitz, headed by a team at Montreal's Insectarium, will be held from July 29 to August 6, 2017.
The breeding sites are critical to these butterflies which migrate from Mexico and California to Canada in March and back in the October. No individual makes the round trip of thousands of 4,800 kilometres. Instead, it takes four generations with breeding along the way.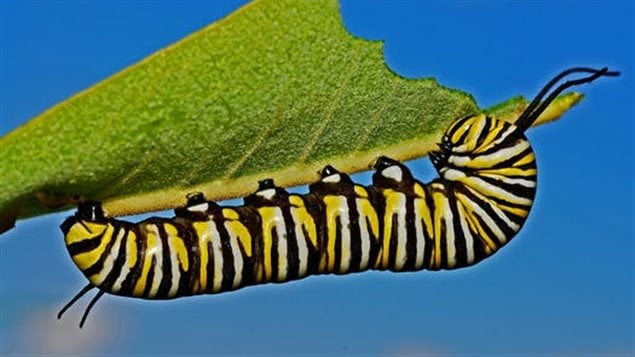 Milkweed has been cut down
Milkweed has been cut down along migration routes and there have been efforts to stop the practice.  Citizens are asked to find the plants and check them for monarch caterpillars.  They are then asked to report the information immediately on the mission-monarch.org website. The site has information on what to look for and a video to help participants understand the mission.
The Insectarium says a "disturbing decline" in North American monarch populations prompted it to launch the citizen-science research project in 2016. The goal is to identify and describing grounds in order to help preserve them.