Historically incorrect
The 75th anniversary of a disastrous and tragic military action during the Second World War is fast approaching. To commemorate the event the Royal Canadian Mint created and released a special anniversary silver coin in May. But the coin commemorating the "Battle of Dieppe" has raised the ire of veterans.
They say, it wasn't a battle, it was a "raid", a much different type of action.
August 19, 1942 saw a sea-borne force of almost 5,000 Canadians, about 1,000 British, and 50 Americans attack the German defences at the small French coastal town of Dieppe.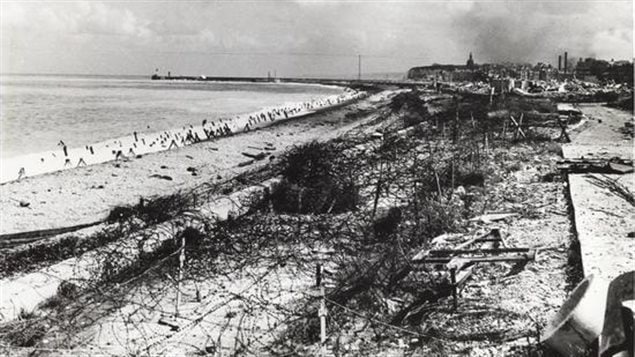 The raid was designed primarily as a test amphibious landing in which the force would take and hold the town briefly to show that it could be done, while destroying German infrastructure and equipment  . It was also an effort to placate the Soviets who were demanding an attack to relieve German pressure on the Eastern front.
Another aspect was to cover a mission to steal elements of the German radar system, and possibly as well to steal an enigma encoding machine, although the British had already captured the secret coding device a year earlier from U-110 (unlike the historically inaccurate American film U-571)
But the British-planned raid lacked proper intelligence and was severely flawed on a number of issues.  The critical element of surprise had been lost due to an unexpected meeting with a German convoy offshore where a brief firefight alerted the German forces on shore.
In the end, only 2,210 made it back, many of them wounded.  Over 900 Canadians were killed and the rest captured, many of them wounded as well.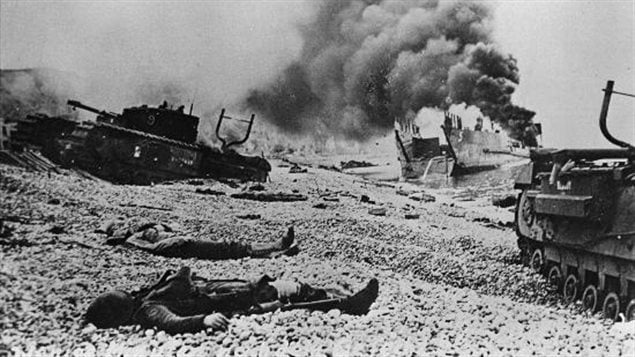 The Dieppe Veterans Association in the town of Dieppe, New Brunswick, wants the coin withdrawn and corrected. They say a battle is an attempt to capture and hold ground, while a raid is a hit and run action, adding that the Dieppe action of 1942 was clearly a raid.
One might also question the image showing fixed bayonets, which do not appear in any historic photos of the action. The helmet also appears wrong for the period resembling more the "turtle" style that became available only later in the war,
The mint says it consulted with the military's history and heritage directorate to confirm accuracy and also use of the term "battle of Dieppe".
The veterans say they find it hard to believe that a military historian would have signed off on the coin.
The Canadian War Museum, and Veterans Affairs Canada refer to it as the "Dieppe Raid" and a military historian at Dalhousie university said he's never heard of the action being called "Battle of Dieppe".
The mint meanwhile has sold about half of the 7.500 silver coins. It also says it understands the veterans concerns and will produce another commemorative Dieppe Raid coin in 2018.
YouTube: Dieppe period footage (French language)
additional information-sources