The federal government has signed a contract with the Canadian Red Cross (CRC) for the monitoring of Canada's immigration detention centres to ensure they comply with domestic and international standards, Public Safety Minister Ralph Goodale announced Thursday.
The two-year contract between the Canada Border Services Agency (CBSA) and the CRC will include regular visits throughout the year to detention facilities across Canada where immigration detainees are held, the government said.
The aim of the program is to increase the number of detainee visits each year, requiring the CRC to conduct up to 86 site visits annually, primarily focusing on the most vulnerable, including unaccompanied minors and individuals with medical and mental health conditions, Goodale said.
This is the first time the CRC's monitoring program has received core funding from the federal government.
Neutral and impartial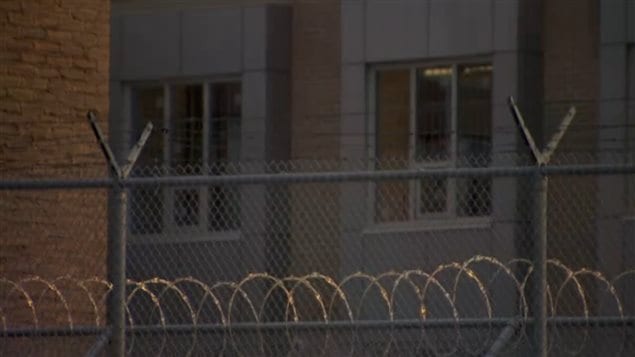 There are about 325 to 425 individuals detained under the Immigration and Refugee Protection Act at any given time, according to government statistics.
"The Canadian Red Cross Detention Monitoring Program aims to contribute to an environment in which all people who are detained in Canada under the Immigration and Refugee Protection Act are treated humanely and are held in accordance with national and international standards," Conrad Sauvé, President and CEO of the Canadian Red Cross, said in a statement.
"As a neutral, impartial and independent humanitarian organization, ongoing access to facilities and detainees is essential in carrying out our mandate to monitor conditions of detention."
'Not an improvement, much less a solution'
However, Toronto-based immigration lawyer Barbara Jackman slammed the CRC's past record as "useless." The CRC has been carrying out monitoring of immigration detention centres since 1999.
"Their monitoring was secret – they never published the results, and the conditions in the jails have been atrocious and the Red Cross did nothing, from what we could see, and did not speak up," Jackman said. "I don't see how this will change anything. It is using the Red Cross, because it is a known humanitarian organization, to make the CBSA look better without doing anything. It is not an improvement, much less a solution."
In a statement to CBC News received on Saturday, a spokesman for the CRC said his organization has always raised its findings and recommendations with authorities in a variety of ways.
As part of the new agreement, the CRC's annual report on its monitoring activities will be published, alongside an action plan from the CBSA to respond to its recommendations.
The contract will cost Canadian taxpayers about $1.14 million over two years and could be extended for a third year, Goodale said.
"This partnership with the Canadian Red Cross will provide enhanced, trusted monitoring of immigration detention, strengthening its accountability and effectiveness," the minister insisted.
According to government statistics, over the last five years, immigration detentions have dropped by 28.5 per cent while the number of foreign nationals travelling to Canada has increased by 23.6 per cent.
Last August, following a spate of hunger strikes at immigration detention centres, Goodale announced that the federal government will invest $138 million to make improvements to the country's immigration detention system.
With files from CBC News