The federal government will invest $138 million into the country's immigration detention system, Canada's Public Safety Minister Ralph Goodale announced today.
Speaking during a visit to one of the country's three immigration detention centres in Laval, north of Montreal, Goodale said while the government wants to improve its immigration detention program, the objective is to make detention a measure of last resort.
"Our objectives are, firstly, to increase the availability of effective alternatives to detention and thus reduce the overall number of cases in which detention is the only available technique to deal with those difficult problems of identification, flight risk or danger to the public," Goodale said.
Improving transparency and access
The federal government also wants to reduce the use of provincial jails for immigration detention by making "safe, high quality, federally operated facilities especially designed for immigration purposes" more readily available to avoid the "comingling of immigration cases with criminal cases," the minister said.
The government will also try to avoid housing children in detention facilities "as much as humanly possible," Goodale said.
Ottawa also wants to enhance health and mental health services to those who are already detained.
The federal government also wants to maintain ready access to detention facilities for agencies such as the United Nations refugee agency, the Canadian Red Cross, legal and spiritual advisers, Goodale said.
Finally the government wants to achieve greater transparency, effective and dependent scrutiny and review of the Canadian Border Services Agency (CBSA), Goodale said.
Legal safeguards
There are also safeguards under the law to protect detainees held by the border agency, Goodale said.
"First, CBSA is required by law to consider all reasonable alternatives before detention," Goodale said. "Secondly, every decision to detain an individual is subject to immediate and then periodic legal reviews."
These reviews will be conducted by "dully appointed and properly trained" members of Immigration and Refugee Board (IRB), an independent tribunal focussed on immigration law, Goodale said.
"In reviewing the detention cases, the IRB has the full authority to release the individual or to identify future conditions for release, or to maintain the detention."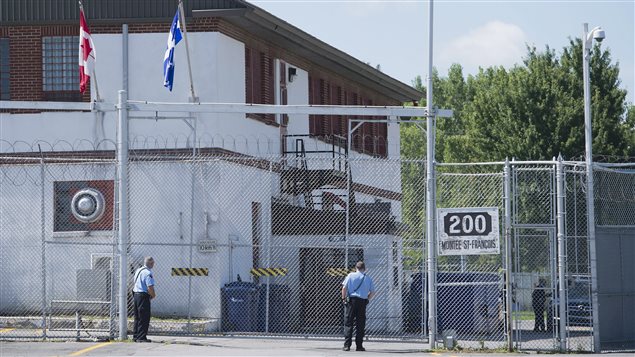 According to the Canada Border Services Agency, there are, on average, 450 to 500 people who are detained at any given time under the Immigration and Refugee Protection Act, Goodale said.
The End Immigration Detention Network says 15 people have died in detention while in CBSA custody since 2000.
A Red Cross investigation in 2014 found numerous shortcomings at facilities for immigrant detainees, including overcrowding and inadequate mental health care.
Newcomers are often held in provincial jails or police facilities alongside suspected gang members and violent offenders.
With files from The Canadian Press and CBC News