Just For Laughs, the Canadian festival of comedy, began 35 years ago in Montreal. The French edition is known as Juste Pour Rire.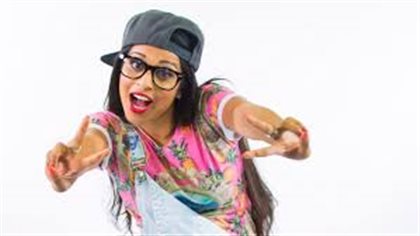 And in this banner year, the organisers are thrilled to announce a new partnership in Africa.
"We have already established successful Just For Laughs festivals beyond Montreal including Toronto (JFL42), Vancouver (JFL Northwest) and Sydney (JFL Sydney) and couldn't be more excited by this new venture in South Africa", Gilbert Rozon, President and Founder of the Just For Laughs Group, said in a press release. 
Next year, Durban, South Africa, will host the first edition on that continent.
Trevor Noah, whom the festival decribes as "the most successful comedian in Africa" is performing two sets in Montreal tonight.
Tomorrow afternoon he will host a conversation about his life.
Best known in North America now as host of The Daily Show on Comedy Central in the U.S., Noah's global reach has exploded with his series on Afraid of The Dark on Netflix and his audiobook Born a Crime.
"We can't wait to grow the continental comedy scene with them"
Moyikwa Sisulu, Director of Just For Laughs Africa, said "The opportunity to bring the experience of the Just For Laughs team to developing African comedy was one we just couldn't turn down."
Of the Canadian originators, Sisulu said, "Their experience in developing local comics, showcasing global superstars and generating amazing content for distribution across multiple channels is second-to-none and we can't wait to grow the continental comedy scene with them".
Just For Laughs has become familiar in South Africa due to its productions broadcast on M-NET and Comedy Central Africa. 
And JFL has been featuring some of the best comedians from Africa in its other locations and festivals; people such as John Vlismas, David Kau, Pieter-Dirk Uys, Riaad Moosa, Basketmouth and the man who may now be the face of South African humour, Trevor Noah.
Meanwile, in Montreal, this edition of the festival is featuring some of the greats in Canadian comedy.
Howie Mandel is back, as is Jim Carrey. Carrey is being recognized with the festival's Generation Award.
And this year Superwoman herself, YouTube sensation Lilly Singh will be hosting one of the upcoming galas.
(With files from CBC and Just For Laughs)