This is the time of year when the Earth enters a stream of debris from the Swift-Tuttle comet and, on a clear night, stargazers can see the annual Perseid meteor shower. The rate of shooting stars is relatively low now, but is expected to peak between August 11 and 13.
Lying on the dock and gazing at the sky..ahhh
The weather is warm in most of Canada at this time of year. Many people are on vacation and if they happen to be outside of urban areas there is less light and a better view of the night sky. There is nothing quite like lying on a dock by a lake and waiting for shooting stars to appear, although admittedly you may need to cover up to keep the mosquitoes off.
The shooting stars appear when specks of debris hit the top of the Earth's atmosphere at speeds faster than 177,000 km/h. They burn up on entry producing a spray of stars from the constellation Perseus.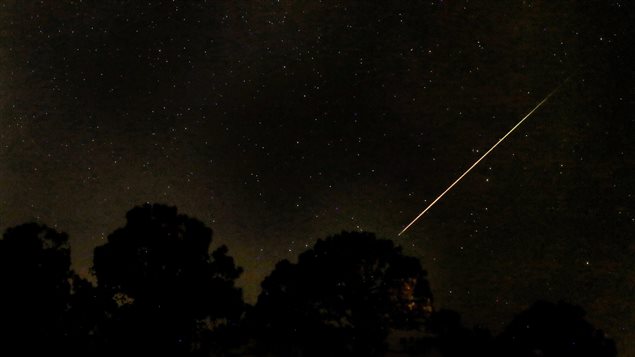 Moon will hinder viewing this year
There is one problem this year and that is the moon. It will be waning and the light it sheds will make it hard to see the shooting stars between midnight and dawn. It will be easier to see them in the evening, but at that time there are typically fewer.