Barely a year after the Liberal government approved a deal to supply Saudi Arabia with advanced Light Armoured Vehicles (LAVs) in a $15-billion megadeal, Ottawa is scrambling to cope with the fallout from reports that Saudi security forces have deployed Canadian armoured personnel carriers (APCs) produced by another Ontario-based manufacturer in their crackdown on the country's Shia minority.
Radio Canada International reported last week that Canadian-produced APCs were reportedly used by Saudi security forces deployed to quell the growing unrest in the Shia-dominated towns of Saudi Arabia's restive Eastern Province.
At least five people had been reported killed last week in a massive security operation involving hundreds of Saudi special police officers backed by dozens of armoured vehicles in the town of Awamiya, in the Eastern Province, home to a large segment of Saudi Arabia's minority Shia population.
Media reports and social media posts from Awamiya, which has been under siege by Saudi security forces since May, showed government forces using what appear to be APCs produced and exported to the oil-rich kingdom by Terradyne Armored Vehicles Inc., a privately owned company based in Newmarket, Ont.
'Gathering information'
"We're still gathering information on the allegations, we expect to hear more from our mission today," said a high-ranking official at Global Affairs Canada, the federal agency in charge of approving export permits for military and controlled goods.
"It's hard to gather this information quickly because it's difficult for diplomats and journalists to gain access to the Eastern Province in Saudi Arabia," the official said speaking on background. "We hope to have more soon, but it's important that we take time to do the investigation right."
Despite repeated attempts to reach officials at Terradyne since last Wednesday, no one from the company was available to comment on the reported use of the company's APCs by Saudi security forces.
Officials at the Saudi Embassy in Ottawa also did not respond to repeated phone calls and an email request for comment.
Calls to suspend export permits
The revelation that Canadian weapons may have been used in support of operations that allegedly targeted civilians have prompted the opposition and human rights groups to call on the Liberal government to suspend all weapons transfers to Saudi Arabia.
That includes the controversial deal to supply the kingdom with hundreds of LAV 6.0 produced by General Dynamics Land Systems Canada based in London, Ontario, even though there is no evidence yet of Saudi forces using the LAVs in their crackdown on the Shia minority.
Risk to Canada's reputation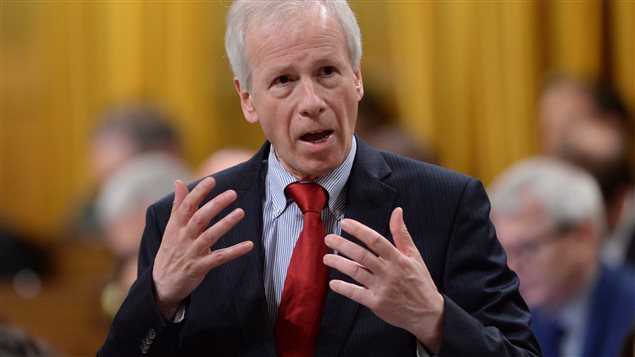 In a letter sent to Foreign Affairs Minister Chrystia Freeland on Monday, NDP Foreign Affairs critic Hélène Laverdière urged her to honour a commitment made by her predecessor Stéphane Dion in 2016 when he promised to cancel the deal signed by the previous Conservative government if evidence emerges that the Canadian-produced equipment is being used in the commission of human rights abuses.
"Based on this clear commitment, the Liberal government has an indisputable responsibility, beyond conducting a thorough review that fully respects our domestic and international commitments, to immediately reverse the decision to permit the exportation of these military goods," Laverdière wrote. "Current export regulations require an immediate review based on this new information."
Delaying action would be completely unacceptable and would further risk Canada's reputation, she added.
Commercial confidentiality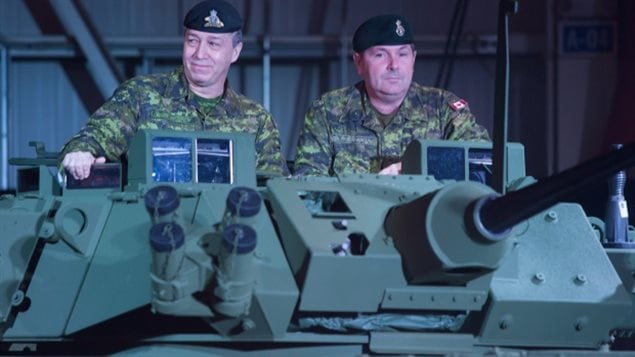 However, Canadian officials say even if they act now to repeal the export permits, under the existing rules they are not allowed to disclose that information to the public.
"The minister has the power to suspend or to cancel export permits but the challenge is that for reasons of commercial confidentiality we actually can't relay to the public whether we suspended or cancelled an export permit without the permission of the company to whom the permit has been granted, because there is potential there to harm their commercial standing," said a Global Affairs official speaking on background.
Reforming export control systems
Apart from engaging in damage control by saying it's 'deeply concerned' by the developments in Saudi Arabia, the Liberal government might wish to consider some institutional reform of its export control systems, said Srdjan Vucetic, Associate Professor at the Graduate School of Public and International Affairs at the University of Ottawa.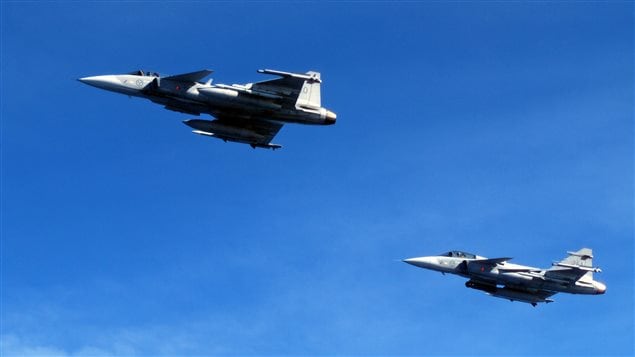 One possibility is to follow a recent Swedish model and legislate additional stringency in the Canadian regulations regime, said Vucetic, who's written extensively on Canada's defence exports.
"This would not necessarily negate the likelihood of Canadian-made weapons ending in up in the hands of human-rights abusing actors, but it might reduce the chances of big scandals," Vucetic said.
The Liberals could also reverse their opposition to a proposal made by the NDP last year to establish a British-style House of Commons committee tasked with reviewing defence exports, he said.
"Neither option means that Canada would stop trading arms with Saudi Arabia and similar countries, only that some deals would be nixed, reduced, and controlled in the future," Vucetic said.
No country has export control mechanisms that automatically say 'no' to a deal with a country like Saudi Arabia, despite its human rights record, he said.
"Everything hinges on risk assessments, which are often vague and the foreign minister is the one who decides, typically on political grounds, that is jobs," Vucetic said.
Less than five per cent of permits for export of military and controlled goods are denied by Global Affairs Canada, he said.
According to the 2016 Annual Report to Parliament on the Administration of the Export and Import Permits Act, the government received 6,999 permit applications for exports of military, strategic and dual-use items. The government issued 5,978 permits and denied only seven.
The remainder of applications were either returned without action (348), withdrawn (522), or cancelled (144), the documents show.
Liberal and Conservative legacy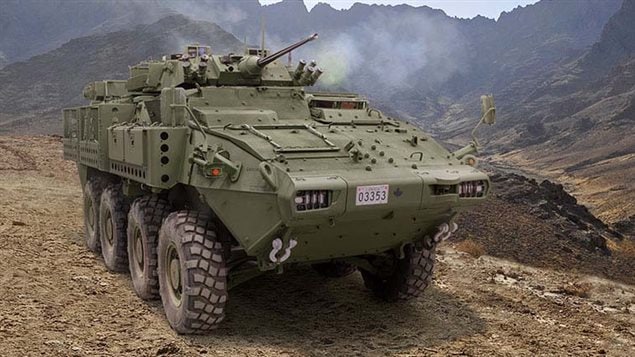 "When it comes to big shiny weapons like LAVs, we Canadians engage in transactions with human rights-abusing buyers one or two times out of ten," Vucetic said. "This holds (true) for both Liberal and Conservative governments in historical terms. Plus we are not exceptional: Sweden and the Netherlands, the other two 'do-gooder states,' appear to have similar records."
According to a recent report released by the Canadian Association of Defence and Security Industries (CADSI) in partnership with Science, Innovation and Economic Development Canada and Statistics Canada, the defence industry contributed $6.7 billion to Canadian economy in 2014 and accounted for 63,000 jobs.
These are well-paying manufacturing jobs.
The report indicates that Canada's defence industry compensation is 60 per cent higher than the national average. Engineers, scientists, researchers, technicians and technologists comprise over 30 per cent of the jobs in the defence industry, says the report called State of Canada's Defence Industry, 2014. Production workers make up another 40 per cent of the defence labour force.