A federal government public tender to purchase ammunition for the Canadian military is shedding more light on one Canada's most secretive counter-terrorism international assistance programs.
The tender notice posted on the government's Byandsell.gc.ca website is for 1.2 million cartridges for "AK-47 type weapons."
The AK-47, which stands for Avtomat Kalashnikova model 1947 in Russian, is one of the world's most mass-produced and iconic assault rifles.
Extremely rugged and simple to use, the AK-47 and its more modernized variants are used by dozens of militaries, militias, guerilla groups, narcotrafficers  and terrorists around the world.
But it's not part of the day-to-day arsenal of Canadian Armed Forces.
So why would the Canadian military need 1.2 million rounds, enough to start a small war?
Operation Naberius
The ammunition is for a little-known training and capacity building program run by the Canadian military in the West African nation of Niger under the codename Operation Naberius, said Capt. Vincent Bouchard, a spokesman for Canadian Joint Operations Command Headquarters.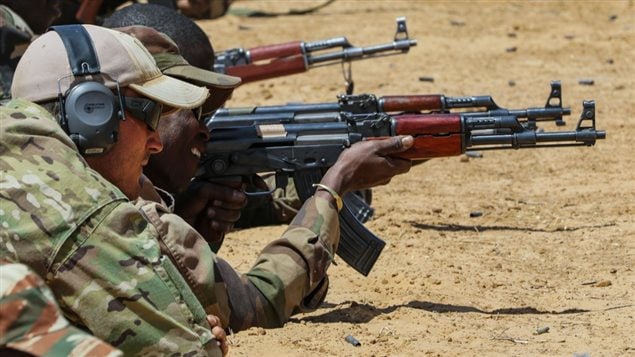 A handful of Canadian soldiers have since 2013 helped train the Niger Armed Forces in marksmanship, reconnaissance and other basic military skills under the auspices of Operation Naberius, the CBC News reported earlier this year.
The little-advertised operation is part of Canada's Counter-Terrorism Capacity Building (CTCB) assistance program that "provides training, funding, equipment, technical and legal assistance to other states to enable them to prevent and respond to terrorist activity," according to Global Affairs Canada.
As part of that training and material assistance, Canadian military trainers supply the ammunition used in the marksmanship course, Bouchard said.
"We're bringing a little part of it (ammunition) each time we're going," Bouchard said. "And this purchase is meant to be for the next few years, providing training to our international partners."
The last training course was conducted in the spring of this year and ended in June, said Bouchard.
'Getting ready for the next editions'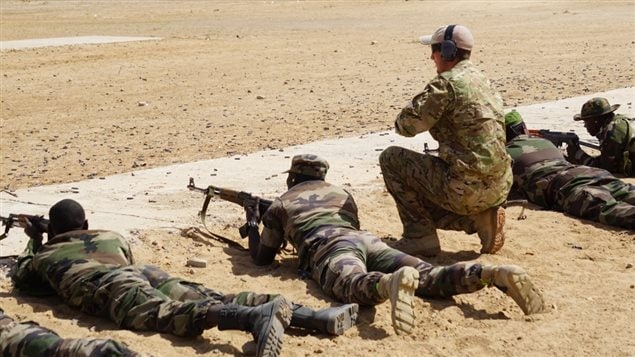 The training happens twice a year but its details are kept under wraps for operational security reasons, Bouchard said.
"But we're getting ready for the next editions in the next few years," he said. "And that's why this procurement was required."
Most of the ammunition will be used in Niger but part of it will be used in Canada to train the Canadian trainers, since most Canadian soldiers do not usually operate AK-47 type weapons, Bouchard said.
Retired Lt.-Col. Steve Day, former commander of Canada's elite anti-terrorism unit Joint Task Force 2 (JTF2) and president of Reticle Ventures, a security consultancy and training company, said there is nothing unusual about Canadian soldiers bringing their ammunition when training the militaries in less developed countries.
Depending on the level and the intensity of training the Canadian soldiers provide in Niger, 1.2 million rounds can last anywhere from a couple of weeks to a couple years, Day said.
It takes about 1,000 rounds to train a soldier to a decent level of marksmanship, Day said.
On the higher end of the spectrum, it's not uncommon for special forces troops to go through 50,000 to 70,000 rounds of ammunition a year, Day said.
Royal 22nd Regiment takes over from special forces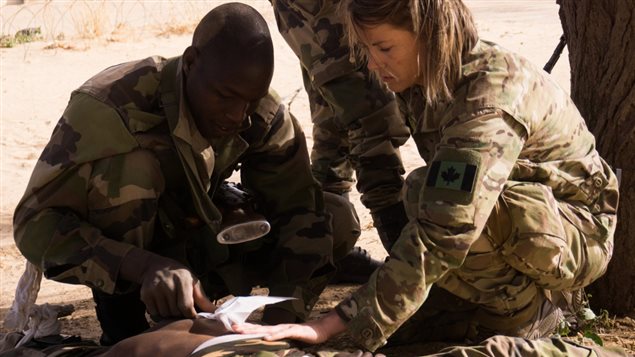 Operation Naberius training used to be conducted by Canadian Special Forces but a year ago the responsibility for training was transferred to the Canadian Army. About two dozen soldiers from the French-speaking 1st Battalion, Royal 22nd Regiment, based in Valcartier, Quebec, took part in training this year.
Citing operational security concerns, the Canadian military has refused to disclose the exact location of the training but media reports and a photo gallery of an international anti-terrorism training exercise published by the U.S. Army in February suggest that Canadian soldiers are deployed in one of the most dangerous parts of Niger, near the town of Diffa, in the southeast of the country.
Heavy fighting between government troops and Boko Haram militants in 2015 forced Canadian trainers to briefly pull out of Diffa, which sits on the border with Nigeria and the heartland of the Boko Haram insurgency.
The operation flew almost entirely under the radar since it was first ordered by the former Conservative government.
There is no mention of it anywhere on the DND website, which lists all current Canadian operations abroad, including the well-known Operation Impact in the Middle East and Operation Reassurance in Eastern Europe.
Training Sahel forces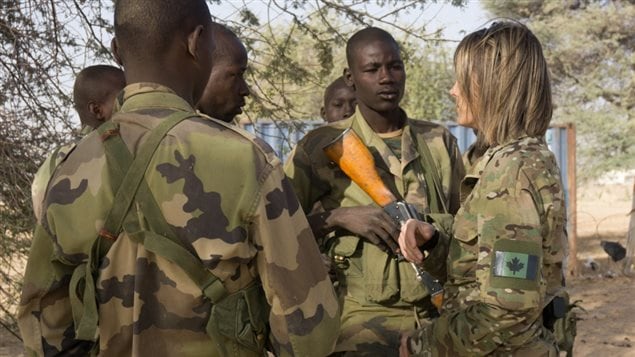 However, Operation Naberius, named either after a powerful three-headed demon and marquis of hell or an equally nefarious character in the World of Warcraft online role-playing game, is not the only Canadian undertaking in the region.
The Canadian Special Operations Forces Command (CANSOFCOM) has for years also participated in the U.S.-led training plan known as Exercise Flintlock to assist in training Western African countries in anti-terrorism operations. 
The exercise brings together North American, European and African military members from 24 countries to train together in seven host nations across North and West Africa during the three week event, said Maj. Alexandre Cadieux, CANSOFCOM spokesman. 
"Exercise Flintlock is designed to foster regional cooperation to enable our African partners to stabilize regions of North and West Africa, while reducing sanctuary and support for violent extremist organizations," said a statement from the U.S. Africa Command (AFRICOM). "FL17 provides increased interoperability, counterterrorism, and combat skills training while creating a venue for regional engagement among partner nations."
Along with Canada and the U.S. other countries that participated in the program include Algeria, Burkina Faso, Chad, France, Germany, Italy, Mali, Mauritania, Morocco, Niger, Nigeria, Senegal, Spain,  South Africa, The Netherlands, Tunisia and United Kingdom, according to AFRICOM.