Following its investigation, Canada's Transportation Safety Board recommends ways to improve track inspections in order to prevent derailments like the one in 2015 involving 39 freight cars near Gogoma, Ontario.
Repairs had been made to the rail but a maintenance employee missed an internal defect that he could not see. There is a dye test which was required by the rail company CN's standards. But the report says CN's training did not highlight the importance of the test or provide practical, hands-on training for it.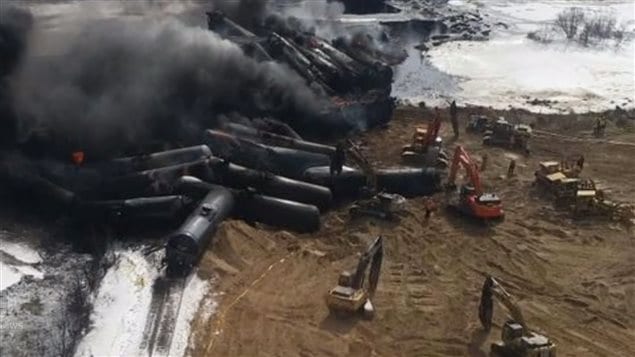 Oil spilled, river contaminated
The crash caused tanks to ignite and explode. About 2.6 million litres of crude oil spilled and contaminated a nearby river. A rail bridge was destroyed and people were told to stay inside their homes to avoid the smoke and not drink the water. No one was injured.
The board recommends the government's transportation department "incorporate predictive data onrail surface conditions to help better focus its…track inspections."