Solar is now the go-to power source in many places: from cottagers in Canada wanting to stay off the grid, to a hockey rink in Prince Edward Island trying to cut the cost of running the facility, solar panels are increasingly providing the solution.
Dan Woynillovicz is the policy director at Clean Energy Canada, at Simon Fraser University in Burnaby, British Columbia. They've released a new report, looking at global demand and consumption, and Canada's place in the transition.
Woynillovicz says the proliferation of solar is because the cost keeps dropping.
Listen
"A big part of that is because of China and the massive push that they've had for solar power in recent years and their manufacturing capacity, the United States has been really growing as well." he explains.
He says in parts of India, solar is now the cheapest option when building new electricity supply. And for both India and China air pollution is now a major challenge.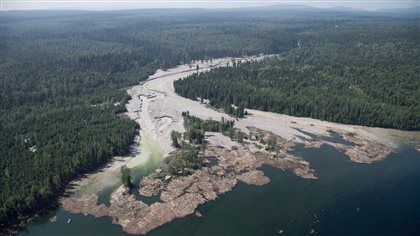 "Globally we're amongst the leaders"
"The extent of pollution that they have is actually starting to become disruptive to their economy, they're shutting down airports because it's too smoggy to land, or kids aren't able to go to school, or there's increasing civil unrest because of the air pollution so even where solar is still more expensive than building a new coal-fired power plant, there are other reasons why solar is the preferred choice."
All this demand is good news for Canada, and our mining sector as we have most of the raw materials necessary in the new green economy.
"Globally we're amongst the leaders in terms of the resource potential we have for metals and minerals needed for, not only solar panels but also for other clean energy technologies like wind turbines and LED light bulbs, electric vehicles and their batteries." Woynillovicz says.
"We're amongst the leaders in terms of potential to take advantage of having those resources and contribute them toward the transition to clean energy and the technologies that will enable that transtition." he says.
But the challenge will be to commit to sustainable mining practices, and to establish rigorous standards and enforce them on mining companies.
"We have an opportunity and an obligation to continue raising the bar and challenging companies, and requiring companies to perform better and better in terms of their environmental performance and how they engage with indigenous communities, and how they engage with communities more broadly.
Woynillovicz says the marketplace has changed.
"We've got companies like Tesla  that have indicated that when they're sourcing some of the metals required for their batteries, they're going to be looking at the environmental and social performance of the mining companies that are producing those".
Imperial Metals was involved in the Mount Polley environmental disaster in 2014. The tailings pond burst the dam and the resulting spill of toxic slurry flowed into the nearby rivers and lakes in British Columbia.
Recycling will become bigger business in this green transition as future mining from electronic waste will offset some of the mining from the earth.