At least one Canadian diplomat in Cuba has been treated in hospital after displaying "unusual symptoms" that included headaches and hearing loss, Global Affairs Canada confirmed Thursday.
The admission comes a day after the U.S. government announced that it had asked two Cuban diplomats in Washington to return home in May after an "incident" in Havana that left American diplomats with "a variety of physical symptoms."
The Canadian diplomat's family members were also affected and treated.
"The health and safety of our employees abroad is a top priority for Canada," Brianne Maxwell, a spokesperson for Global Affairs said in emailed statement. "We are aware of unusual symptoms affecting Canadian and US diplomatic personnel and their families in Havana. The government is actively working — including with US and Cuban authorities – to ascertain the cause."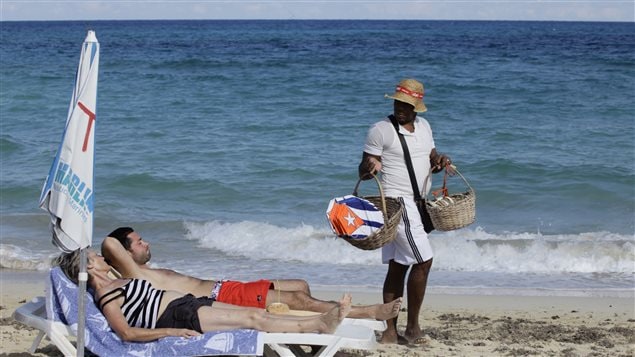 The government does not have any reason to believe Canadian tourists and other visitors could be affected, she added.
Some experts speculate that the U.S. diplomats in Havana had been targeted with a covert sonic device that left them with severe hearing loss.
Cuba said on Wednesday it was investigating the incident.
"Cuba has never, nor would it ever, allow that the Cuban territory be used for any action against accredited diplomatic agents or their families," the foreign ministry said in a statement late on Wednesday. "It reiterates its willingness to cooperate in the clarification of this situation."
Havana said it had started a "comprehensive, priority and urgent investigation" into the alleged incidents after it had been informed of them by the embassy in February.
With files from Reuters