The federal government will match dollar for dollar more than $21.3 million donated by Canadians to various registered charities to fight famine and diseases affecting over 55 million people in Yemen and several countries in sub-Saharan Africa, Minister of International Development and La Francophonie Marie-Claude Bibeau announced Thursday.
The money from the government's matching Famine Relief Fund will be allocated to 10 Canadian non-governmental organizations working on the ground to provide humanitarian assistance to the millions of people affected by drought, conflict and cholera outbreaks, Bibeau said.
"Canadians have once again demonstrated incredible generosity and compassion for the most vulnerable people abroad," Bibeau said in a statement.
The 10 eligible aid groups get to decide how to allocate the money they have raised themselves but the government will divvy up its matching donations based on urgency of need, officials said.
Yemen gets lion's share of funding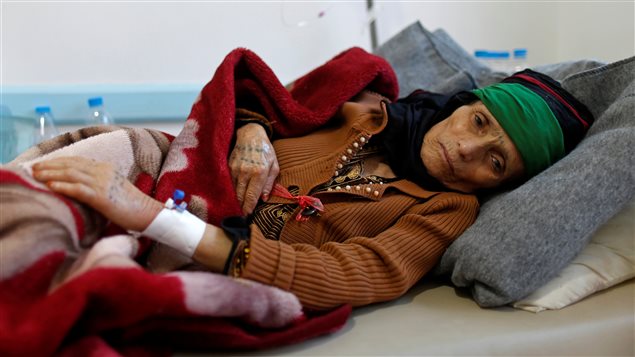 Aid groups working in Yemen, which is dealing with the world's largest cholera epidemic amid a 30-month-old civil war, will receive $7.7 million from the government's matching initiative.  Somalia will be allocated $4.6 million, Ethiopia $2.8 million, South Sudan $2.2 million, Uganda $1.85 million, Nigeria $1 million, with the rest going to Cameroon $750,000 and Niger $500,000.
The money from the Famine Relief Fund comes in addition to close to $120 million in urgent humanitarian funding in response to severe food crises in northeastern Nigeria, Somalia, South Sudan and Yemen Ottawa announced in March.
CARE Canada president and CEO Gillian Barth, whose organization will be allocated $4.6 million from the matching fund, said the additional funding will allow it to expand its response to the devastating cholera outbreak in Yemen, which has already killed more than 2,000 people, help women and children facing malnutrition in South Sudan, and assist refugees in Uganda and Niger.
"While vital to immediately save lives, we must remember funding alone will not end these crises," Barth said in a statement to Radio Canada International.
"Canada must continue to work with the international community to push for urgent diplomatic solutions to end conflicts in Yemen, South Sudan and Nigeria."
Safety of humanitarian workers major concern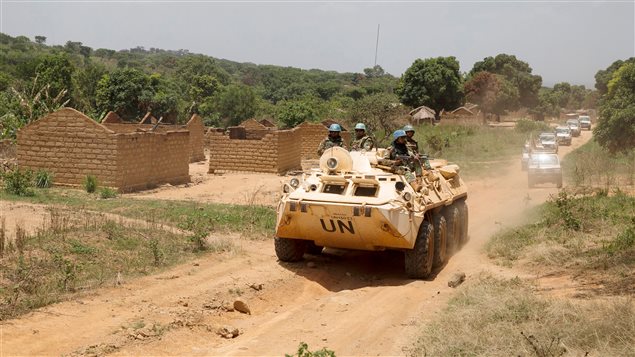 In August 2016, the government of Prime Minister Justin Trudeau pledged 600 troops, 150 police officers and $450 million over three years in support of United Nations peace operations as part of the Liberal government's strategy of re-engagement with the UN.
Twelve months on, the Trudeau government has yet to announce where the Canadian peacekeepers will be sent, and whether they will be deployed in one high-visibility operation or divided among several UN-mandated and other peacekeeping missions.
Barth also called on Ottawa to advocate for unimpeded humanitarian access so aid workers can safely reach those in need and parties who target humanitarians are held accountable.
The issue of safety of humanitarian workers has taken on new urgency following an open letter by six frontline aid groups to UN Secretary General António Guterres expressing their "grave concerns" over the deteriorating security situation in the Central African Republic, one of the countries that was reportedly considered for a possible Canadian peacekeeping deployment.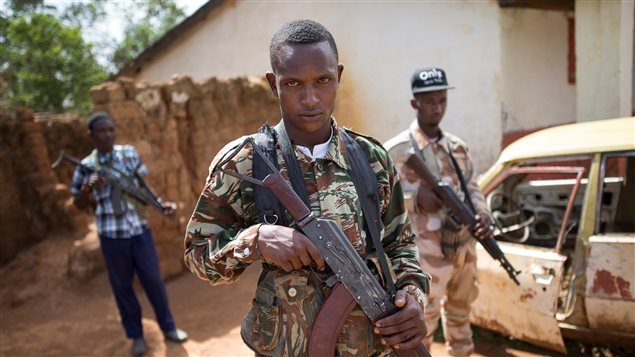 "CAR is now the most dangerous place in the world to deliver humanitarian assistance," the aid groups said in the letter to Guterres sent on Monday.
Since January, CAR has witnessed the world's highest level of violence against humanitarian workers; one third of all incidents recorded globally have taken place here, the letter said.
The letter warned that if the security situation in CAR doesn't improve, many aid groups will be forced to withdraw their staff.
'Tackling underlying causes of hunger and instability'
Barth said Canada and the international community must also find new ways to support nations hosting a massive influx of refugees due to unresolved crises in sub-Saharan Africa and the Middle East.
"Canadians should be proud of their contribution to help," Barth said. "But the threat of famine still looms."
She urged the government to translate the Canadian generosity into "life-saving interventions and tackling the underlying causes of hunger and instability."