The Canadian government is considering giving workers in the sectors it regulates the right to flexible work. And increasingly, companies are allowing employees to spend all or some of their time working from home.
Employees often like the flexibility they have working from home and the fact that they don't have to commute to work. Employers like reduced real estate costs when staff work from home and the possibility that flexibility is attractive to the highly skilled workers they need to attract.
People must be 'really motivated to work from home'
But companies must to take certain steps to make telecommuting work, says Daneal Charney, director of talent at MaRS Venture Services in Toronto. "You've got to have the right culture. So, if you're managing based on hours you've got to start managing based on results. You've got to have the right infrastructure. So, you need a collaborative technology. And you need to, in a way, on board people to work from home. And lastly, you need people who are high self-initiative, really motivated to work from home."
Listen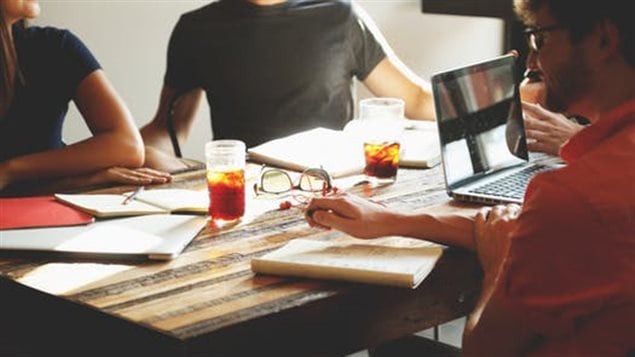 IBM cut back
Work from home is not always considered the best for a company. IBM earlier this year told 2,000 workers in the U.S. they could no longer do that and 2,000 more were told they could continue but would have to come into the office more often.
"To have everyone working in one place certainly can be more efficient," says Charney, but she adds companies can take action to make telecommuting better. The proportion of people working on a short-term free-lance basis, often from home, is increasing in Canada and she thinks that so-called gig economy is likely to expand.
Free-lance work from home is more precarious
"The gig economy in 10 years will take up 20 to 30 per cent of our work force. So, we'll have independent contractors and remote workers."
This is the kind of projection that makes unionists and activists shudder. More and more young people are forced to freelance from home and have no job security, benefits or the peace of mind that goes with full-time employment.