A Canadian research ship will enable a vast survey of the health of Inuit people living in 14 remote communities in Nunavik, a region of Arctic and sub-Arctic land in the province of Quebec. The results will help determine future needs for health services and prevention strategies.
Because it is so remote, this region is often excluded from general health surveys.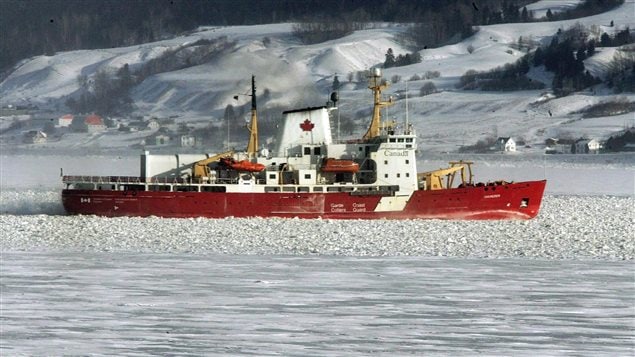 People will be brought to ship
The Canadian research icebreaker Amundsen has on board health care professionals who will examine 2,000 randomly chosen people for the survey. Half will be between 16 and 30 years old and the other half 31 and older. They will be brought to the ship by helicopter or barge, depending on the weather.
Some will have participated in a previous survey done in 2004. It determined that there were high rates of overweight or obese, smoking, and food insecurity. In addition, 12 per cent had cardiovascular disease and five per cent had diabetes.
A focus on suicide, STIs, TB
The current survey will look at these health issues but will also examine the increasing problems of suicide, sexually transmitted diseases, tuberculosis, addiction and family violence.
The regional health board emphasizes that this is a survey "conducted for and by the Inuit." It seeks to dispel any mistrust left over from the 1950s and 60s when thousands of people were sent to southern regions for treatment of tuberculosis and some never returned.
The health board has gone to great lengths to involve communities, schools and employers to try to get the best results. It is also offering participants a $75 coupon for use at the local Coop store.
With files from CBC.