As Canadian children get ready for the imminent return to school, many parents are wondering at what age it is appropriate to give them a smartphone. In the U.S., there is one online campaign to discourage smartphone use until children reach the 8th grade at the ages of 13 or 14.
Social media safety educator Paul Davis conducted a study during the last school year and found that 30 per cent of students aged nine to 12 had cell phones. Most of them said they were given them to use in case of emergency.
Listen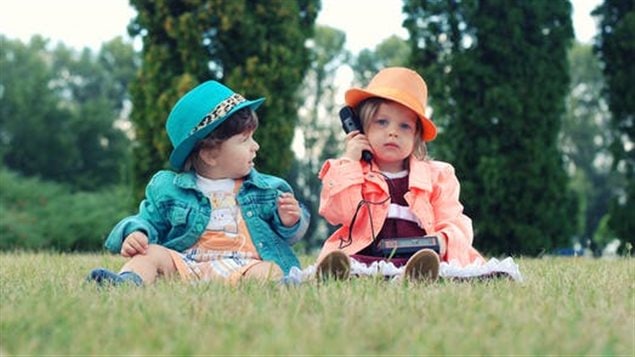 Younger children face risks, says educator
Davis thinks it is fine to give young children cell phones to call for help or communicate with parents, but not to provide them with data. He says young children with access to social media are more vulnerable to cyberbullying. His second objection is the ease of access to pornography and the third is the risk of addiction.
"One of the things I observe with children especially when I'm at malls, walking down the street, at airports, wherever I'm at, is that a lot of these kids have devices and they are glued to the palm of their hand," he says. "We're seeing…children at a younger age walking around with these devices responding to everything instantaneously. And that is an addiction."
No smartphones in the bedroom, says Davis
Davis suggests parents never let their young children take a smartphone into their bedroom and that they have a clear understanding or even a contract with their children to make clear what they are allowed to use it for and what are the consequences should they break the rules.
He also recommends that parents invest in an app enabled router which allows them to control access and the time their children spend on their smartphones. He says parents who don't know much about apps and social media must take the time to learn about them.
'They have to be a great digital citizen'
Davis adds that schools should have formal policies and procedures regarding the use of smartphones and should remove them from children if the rules are broken. And he says, students should not be allowed to use them during recess breaks.
"If we are going to empower them with such technology…they have to understand the pros and cons and the importance of responsibility, and that they have to be a great digital citizen."