With some 70 countries now reporting evidence of mosquito-borne Zika, the disease has now become a world-wide concern.
Current detection technology for the virus is limited in reliability and costly.  Researchers at Western University in Ontario have developed a faster, easier method that can also detect the presence of Zika long after initial symptoms and current detection becomes unreliable.
This is extremely important for pregnant women or those planning a pregnancy in order to prevent the condition in babies known as microcephaly (small heads and brains)
Dr Walter Siqueira (DDS, PhD) is a biochemist and a dental clinician-scientist and associate professor of dentistry at Western's Schulich School of Medicine & Dentistry.
Listen
Dr Siqueira is co-author of the research paper published in the online Journal of Dental Research under the title, Postnatal Identification of Zika Virus Peptides from Saliva  (abstract here)
Their research involved study of the proteins (peptides and amino acids) in saliva which reveal the presence of Zika.
The study involved a young woman who had been infected with zika during pregnancy. She gave birth to twins, one with microcephaly, and the other without.
By studying the differences in the amino acids in the peptides which make up proteins, they were able to identify the specific signature for zika and microcephaly.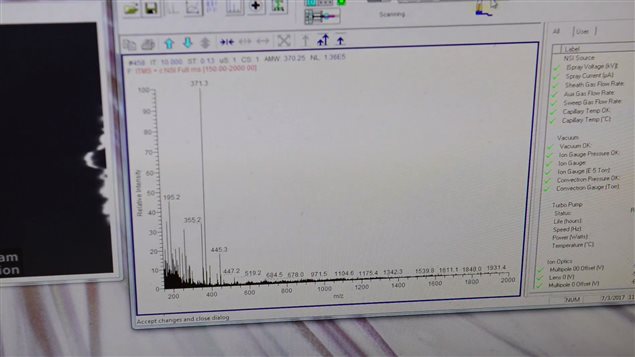 Another important aspect is their test involving saliva and peptides is faster cheaper and more reliable for far longer than current technology.
The U.S. Centres for Disease Control and Prevention (CDC) uses blood tests to look for changes to RNA from blood samples. However this test is only reliable for a matter of days, at most a week, after exposure, during which time people think they have a cold or flu symptoms which disappear.
This test shows zika is present in the body for many months after infection and the test is also reliable for that period.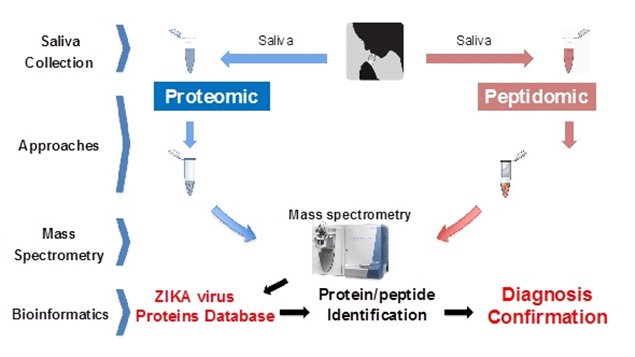 The research also points to a vertical transmission of the virus between mother and baby. It also showed mutations in the amino acid sequence of the peptides that were different for each twin, suggesting that these mutations may play a role in whether or not a baby will develop microcephaly.
Portable detection unit.
In addition to its further Zika research, the Siqueira lab is now working on developing a portable kit that can by used locally by medical staff to detect presence of Zika in patients and which could give results quickly, within 20-30 minutes.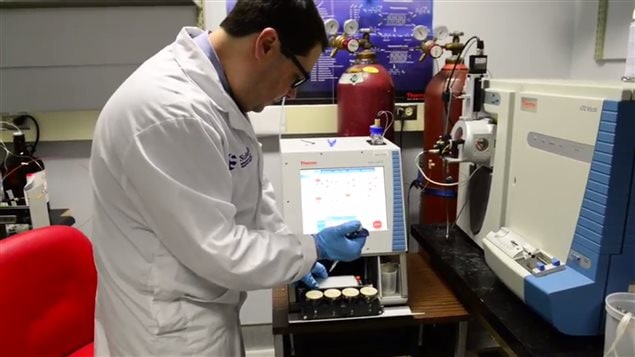 Dr. Siqueira notes that this development is another advance towards understanding how the virus operates and as such is also another step in developing a vaccine against it.