The idea of taxing sugary drinks to force Canadians to reduce consumption has arisen once again.
Canadian doctors raised the issue once again during the annual meeting of the Canadian Medical Association this week.
They approved a motion to pressure the federal government to create a tax on sugary drinks.
Sylvain Charlebois (PhD) is Dean of the Rowe School of Business and a professor of Food Distribution and Policy at Dalhousie University in Halifax, Nova Scotia.
Listen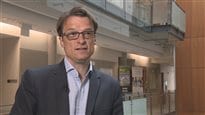 Soft drinks, fruit drinks, energy drinks and the like all contain significant levels of sugar, as do a great many other processed products.
Excess sugar intake has been linked to a variety of serious health issues including diabetes, stroke, and heart disease.
The idea of taxing sugary drinks has been in the air for years but has not proceeded much beyond the discussion stage.
            Sugar and calories in colas
Coca-Cola in Canada (before 2015 change)       sugar    42 g    calories   160
Coca-Cola in the U.S.                                                       39 g                 140
Pepsi, both countries                                                        41 g                 150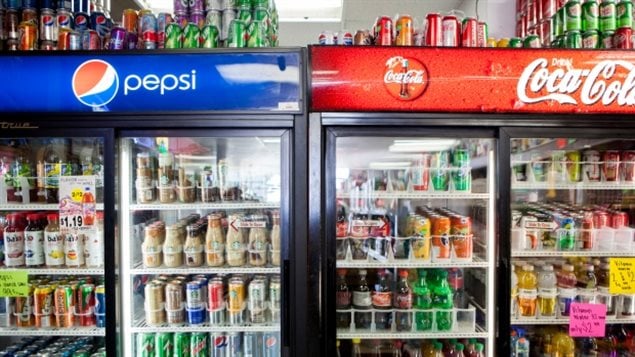 This week's motion by the CMA is likely to add pressure to already existing campaigns to tax sugary drinks such as that by Diabetes Canada, and Heart and Stroke Canada.
The World Health Organisation has also called for a 20% tax on sugary drinks.
MOTION GM 5-22 Consent

MOVER Dr. Lynn Dwyer

SECONDER Dr. Tracey Bridger

The Canadian Medical Association calls on the federal government to implement a federal excise tax on sugar-sweetened beverages and artificially-sweetened drinks sold in Canada to subsidize healthier food options.
Interestingly recent studies have also suggested health problems with a variety of  popular sugar substitutes. Several studies have shown a weight gain and associated health concerns for those who regularly consume so-called diet drinks and products containing a variety of artificial sweeteners. One of those artificial sweeteners, xylitol, commonly found in chewing gums and other candy, is toxic to dogs.
 Additional information