A Canadian journalist working for The Globe and Mail newspaper was briefly detained by Chinese officials while reporting in the Xinjiang region in western China, the publication said Thursday.
The newspaper said Nathan VanderKlippe, the Globe's correspondent in Asia, was held for more than three hours before Chinese officials released him.
Xinjiang is home to a large portion of China's Uighur population, and the site of recent clashes between Chinese police and the Turkic-speaking Muslim minority.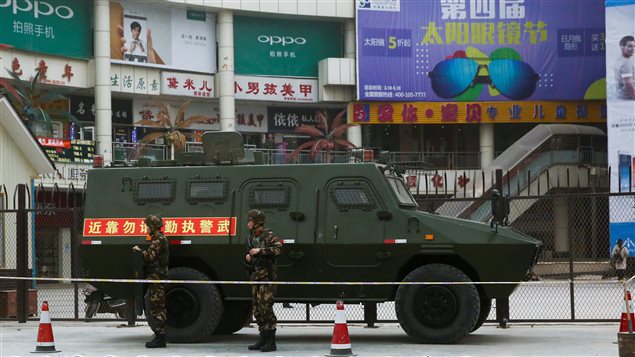 VanderKlippe, who in 2014 received an Amnesty International Canada award for his work on the troubled region, had been reporting on the security situation of Uighurs Wednesday before being detained, the Globe said.
VanderKlippe was in the Elishku township in Xinjiang attempting to do interviews Wednesday evening when a police officer pulled up next to him on a motorcycle before two more officers arrived, along with others who appeared to be government officials, the newspaper wrote.
VanderKlippe said that he identified himself as a journalist and then was told to follow the men to a local government office.
Chinese officials seized his computer and then released VanderKlippe from custody with a hand-written note by officials acknowledging that his property had been seized. VanderKlippe says he was then allowed to leave Elishku by car but was followed for about 200 kilometres on his ride back to the city of Kashgar.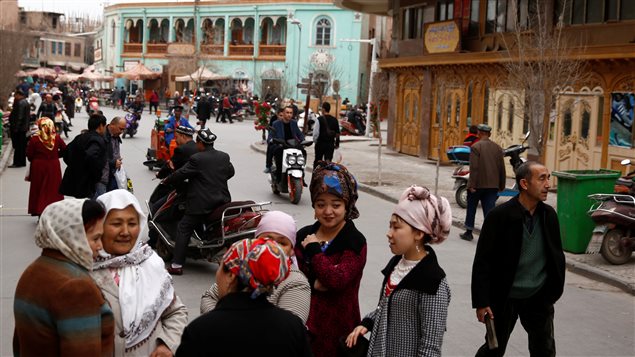 In a statement, editor-in-chief David Walmsley called the harassment of VanderKlippe in China "deeply disturbing."
"To arbitrarily detain a reporter, take his computer and then upon releasing him from custody continue to follow his car as if he were little more than a bandit, is a sad indictment," Walmsley said.
Award-winning reporter Mark McKinnon, a former Asia correspondent for the newspaper, was also expelled from Xinjiang in 2009 while reporting on the ethnic clashes between the Uighurs and members of China's Han majority.
"This is the second time a Globe correspondent has been harassed in this region," Walmsley said. "There is clearly a story to be told there."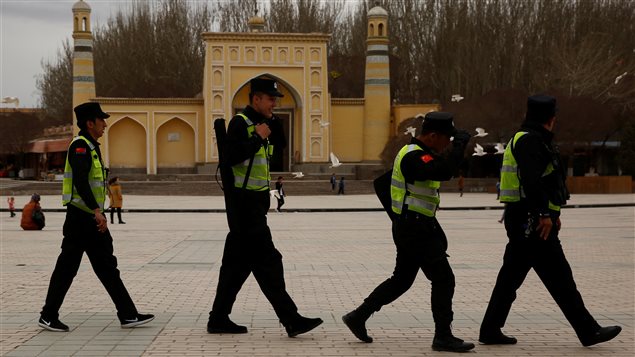 VanderKlippe's detention is the latest in the string of incidents involving Chinese authorities and journalists working in China.
On Tuesday, the Committee to Protect Journalist (CPJ) called on the Chinese authorities to launch a "credible, independent investigation" into allegations that local police harassed and briefly detained a journalist in the northern city of Tianjin last week.
Police on August 14 obstructed and detained Voice of America (VOA) reporter Ye Bing while he was attempting to cover the closed trial of human rights activist Wu Gan from outside of the Tianjin No.1 Intermediate People's Court, according to VOA, a U.S. government-funded broadcaster.
The CPJ said Ye and his assistant were surrounded by plainclothes police officers who held their arms for about 20 minutes to prevent the pair from taking photographs. Police then accused Ye of inciting violence outside of the court and took him into custody at the Tianjin Tucheng police station where they forced the journalist to delete his photographs, the CPJ said.
"Police in China need to stop harassing and blocking journalists who are merely doing their jobs," said Steven Butler, CPJ's Asia program coordinator.