Months of wildfires and extreme heat have created smoky conditions to the point that air quality advisories have been issued for the lower half of the province of British Columbia in western Canada. The area of this western province measures 944,735 km².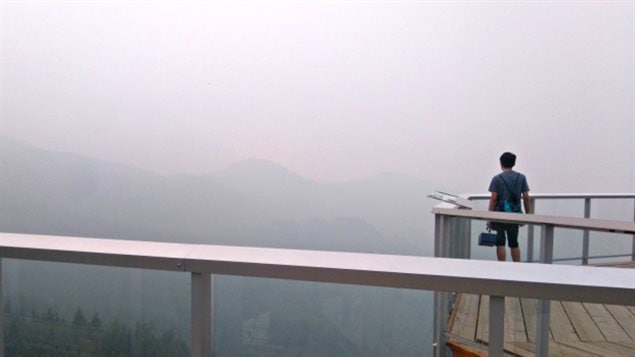 People have been warned to avoid strenuous outdoor activities and to get medical help if they have difficulty breathing, chest pain or discomfort, or sudden coughing. Particularly at risk are infants, the elderly and those with underlying medical conditions such as diabetes, and lung or heart disease.
Wildfires rage on
There are fires every summer in British Columbia but this fire season is shaping up to be the worst and will not improve anytime soon. A politician in one of the worst affected regions told Canadian Press he will not be surprised if some of the current fires smoulder over the winter and re-emerge in spring. Al Richmond told CP the forest service expects to be fighting some of 150 wildfires currently burning right through to October.