He was softspoken and in a way, typically Canadian
David Mainse passed away this week at age 81 after a five-year battle with leukemia.  He was the Pentacostal minister who brought televangelism Canadian-style to the nation with the daily show "100 Huntley Street", It is the longest running religious programme in Canada.
His style was conversational and nothing like that of some fire and brimstone preachers and faith-healers seen on American television.  Quoted in the National Post, his son Ron said it was not a "preaching" show, but was nevertheless deeply religious "without beating one over the head with the Bible".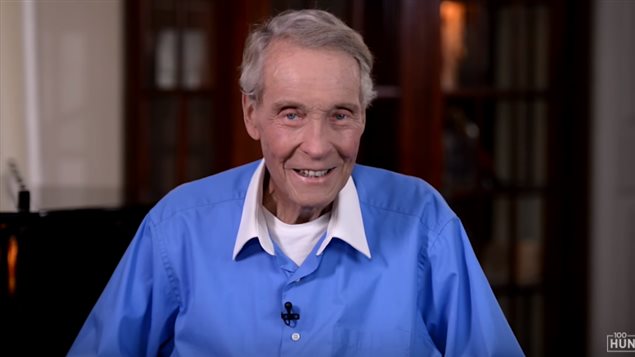 Mainse began his broadcasting efforts with a 15-minute weekly broadcast in the small town of Pembroke Ontario in 1962. A local preacher, he saw TV as a way to reach people who didn't go to church.  Eventually the show was picked up by the CBC.
In 1977 it became 100 Huntley Street, a sort of religious variety show with music and interviews with guests from Christian and other religions discussing issues and religious ideas. The name of the show came from the original studio location at 100 Huntley Street in downtown Toronto.
He later founded Crossroads Christian Communication based in Burlington, Ontario which grew from its television roots to encompass an international relief fund, a number of children's summer camps, and other efforts.
The scandals of American televangelists in the 1980's hurt his own ministry to the point where he would carry around his tax form to show people he was not earning vast sums and was not in it for the money, unlike some of the American preachers involved in scandal.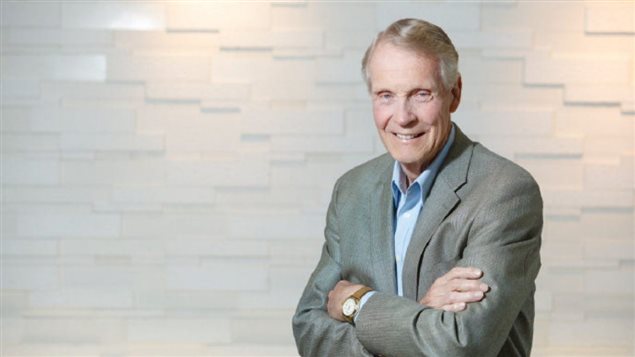 Quoted in the CBC, longtime co-host and now CEO of Crossroads, Lorna Dueck said, "David used the platform of daily television to model open, respectful conversation on faith among citizens from coast-to-coast".
Although he retired as host in 2003, he made occasional appearances thereafter and his show, 100 Huntley Street, continues to reach over 100 million viewers a week
Additional information- sources