As of tomorrow, it will become illegal for Canadian businesses to grease the palms of foreign government officials to speed up or facilitate routine transactions such as permits, Global Affairs Canada announced today.
The government said that it is repealing the so-called "facilitation payments" exception from the Corruption of Foreign Public Officials Act (CFPOA).
These types of "grease payments" weren't covered by the legislation when Canada enacted the CFPOA in 1998, making it a crime for Canadian businesses and individuals to bribe foreign public officials.
In 2013, the CFPOA was amended to include making it an offence to keep secret accounts to conceal bribery.
The previous Conservative government at the time also announced its intention to repeal the facilitation payments exception at a later date, when Canada's major trading partners and competitors such as the U.S., the U.K., Australia and New Zealand had also introduced similar legislation.
"Canada plays a leadership role in fighting corruption and creating a level playing field for Canadian businesses at home and abroad," Global Affairs officials said in a statement.
"The Government of Canada expects Canadian organizations operating overseas to act in accordance with Canadian laws and the laws of the countries in which they do business."
'A positive step'
James Cohen, interim-executive director at Transparency International Canada, the leading anti-corruption NGO, said his organization welcomes this development.
"Repealing the facilitation of payments exception in Corruption of Foreign Public Officials Act, is a positive step towards ensuring Canada is a responsible global business partner," Cohen said. "There is still work to be done, particularly on CFPOA enforcement, to make sure Canada truly leaves a positive footprint overseas and does not undermine the rule of law."
The change also has the support of Canada's business community, said Ross Laver, senior vice-president of policy and communications at the Business Council of Canada, the association of Canadian CEOs.
"A lot has changed over the last number of years," said Laver. "There has been a global trend towards prohibiting facilitation payments and we fully support that elimination. We also understand and support the decision of the previous government and the current government of Canada to await action by our major trading partners to do the same thing."
Laver said there is no doubt in his mind that the change could put some Canadian companies at a disadvantage when competing against companies that don't face the same standards in their respective countries.
"But we are comfortable with that," Laver said. "I think the consensus in Canada is that we need to hold ourselves to the highest standard."
Cracking down on corruption
In the last few years, there have been several high-profile cases involving bribery of foreign public officials by Canadian companies.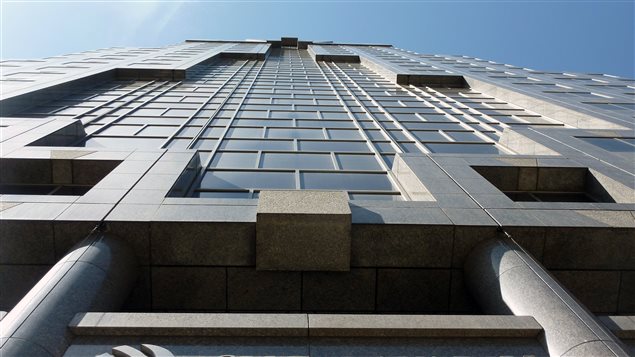 In February 2015, engineering giant Groupe SNC-Lavalin Inc. and two of its subsidiaries were charged with bribery and fraud in connection to the alleged payment of bribes related to major construction projects in Libya.
Griffiths Energy International Inc., a privately-held oil and gas company based in Calgary, pleaded guilty in 2013 to one count of bribery under the CFPOA and was fined over $10.3 million, the largest fine to date under the CFPOA, in relation to its dealings in Chad.
In August 2013, Nazir Karigar was convicted of bribery by the Ontario Superior Court of Justice for paying off Indian government officials to facilitate the execution of a multi-million dollar contract for the supply of a security system by Cryptometrics, a Canadian high-tech firm. In May of 2014, Karigar was sentenced to three years imprisonment, marking the first time that an individual had been convicted under the CFPOA, and the first time that a matter had gone to trial under the act.
Corruption – a $2.6-trillion price tag
The Organisation for Economic Co-operation and Development estimates that corruption costs the global economy more than 5 per cent of global gross domestic product ($2.6 trillion US), with some $1 trillion US paid in bribes each year.
The World Economic Forum estimates that on average corruption increases the cost of doing business by up to 10 per cent.