Changes to the climate and habitat are occurring so rapidly that it is difficult for some bird species to adapt and, if they cannot adapt or conditions do not improve, they could face extinction. Migratory birds in eastern Canada face many challenges and, this year, they included several hurricanes.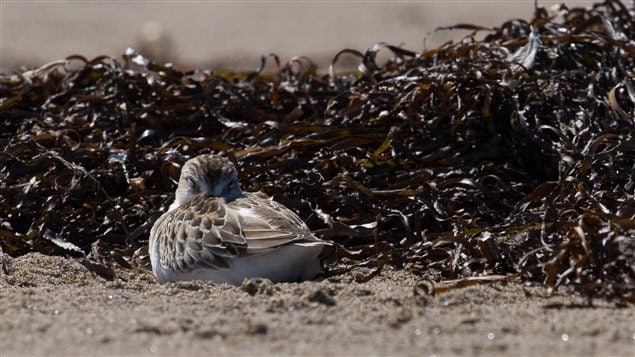 'For birds, it's a matter of survival'
"If you think of taking yourself on a long trip, you rely on resources along the way if you're driving or flying," said Garry Donaldson, acting director of the government's Canadian Wildlife Service in the Atlantic region." You need places to stay. You need food to eat. You need fuel for your car. And birds have to basically do that exact same thing with the natural environment around them.
"So as we've altered that through expansion of cities or…industries or changes in the climate, we're making that aspect of their trip much more challenging. And for us it's an inconvenience, but for birds it's a matter of survival."
Listen
Climate change yield more intense windstorms
Wind is one issue, notes Donaldson. "With a change in climate, as it warms, those windstorms become more intense. So, if you're a bird on migration and you're facing a headwind, it's going to be that much harder to get to where they want to go…It takes a lot more energy."
It's difficult to know whether winds had an adverse effect on birds that were migrating south from Canada in the past few months since they often land in remote areas and are not counted.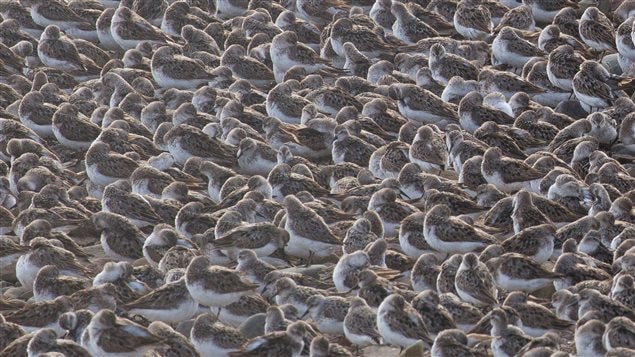 Several bird species in 'deep decline'
But a report was published last year called the State of North America's birds. Donaldson says that among the birds of concern it flagged are the shorebirds, aerial insectivores or birds that eat insects that they catch in the air, grassland birds and marine birds. He says there have been relatively deep declines in all of those groups.
Throughout history animal and plant species have evolved in response to changes in the environment but one problem for them now is that change is happening far more rapidly.
Maybe not enough time to adapt
"Generally, as we see species adapt to changing conditions, they are responding to things that are happening very slowly over time, where right now, what we're seeing is some fairly rapid changes," says Donaldson. "And that might not give species enough time to adapt to those conditions… Then you would see continuing declines."