Canada has produced some of the world's most iconic aircraft. Not only did this country build Hurricanes, Mosquitos, and Lancasters among others during the Second World War, but unique and revered designs like the Noorduyn Norseman, Beaver, and Twin Otter, not to mention the Jetliner and the Avro Arrow.
Another unique aircraft were the the Canadair (later Bombardier) CL-215, and subsequent CL-415 water bombers.
These planes designed for fighting forest fires have always been highly praised by the crews and countries around the world where they fly.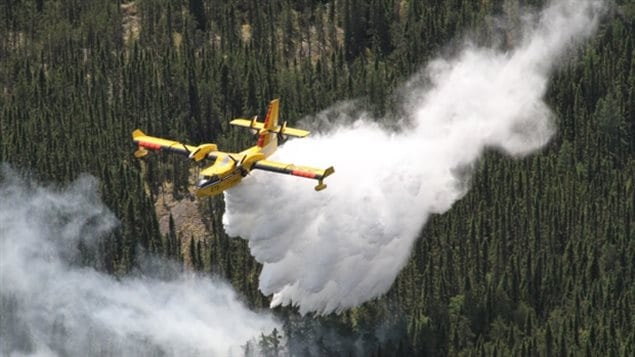 But because of their unique and specialized role, there was never a big demand for them. There had been only some 220 of the planes built since the first radial-engined CL-215 was delivered to France in 1969,  until Bombardier stopped production of the larger capacity turboprop Cl-415 in 2015 due to slow sales.  Approximately 170 of the planes are still in service.
Viking Air of British Columbia bought the rights to the water bomber in 2016, and has since been supplying parts and maintenance to the international fleet.
However the planes in service are getting old, and several countries are now expressing interest in acquiring new planes in this tried and true model. Currently some 21 operators in 11 countries fly various versions of the water bomber.
Viking had earlier acquired rights to the iconic Twin Otter, and with a pause in manufacture of that plane, the company has about 200 employees available.
Viking which recently also acquired a large new facility in Calgary Alberta, indicates that it has received interest from sources around the world and a decision on whether to begin production of new planes could be decided by May 2018.
Although designed as a platform to fight forest fires, Bombardier had also marketed the plane as have capabilities for special military and security roles.
Additional information- sources