It is one one of the most fascinating mysteries of history and engineering. How were the Egyptian pyramids built?
And especially the biggest pyramid, the Great Pyramid of Khufu.
The oldest Egyptian papyrus ever found has revealed vast new information about just that.  It also dispels long held beliefs.
James Hyslop is the president and executive producer of Alibi Entertainment which filmed a documentary about uncovering some of these mysteries by using that information in recreating a part of the building process. It's called "Lost Secrets of the Pyramid".
Listen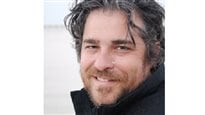 One of the most important discoveries was the remains of this ancient papyrus which was a kind of diary by a "foreman" during the construction.
"Merer" was in charge of a team of boatmen who ferried stones from a quarry across the Nile to the worksite for Khufu's Great Pyramid.
It provides amazing detail of a worker's life and the building process.
Another important discovery was the preserved remains of an ancient boat. This enabled the researchers to use those remains to recreate the ancient technology in boat building.
To test the information, an actual 1/10th scale boat was built and a quarried stone was rowed across the Nile.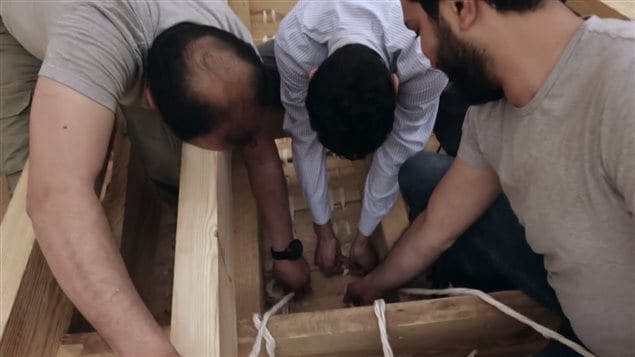 Among the varied information revealed was that what historians generally thought, and unlike what Hollywood has led most of us to believe, the workers were not slaves forced to work under cruel conditions.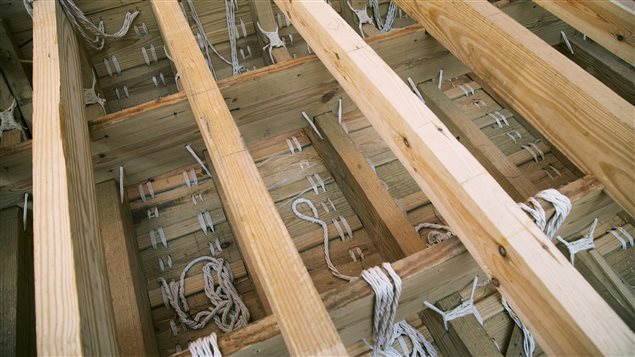 Instead they were relatively well fed, and housed, and worked from a sense of dedication to their pharaoh and not by force.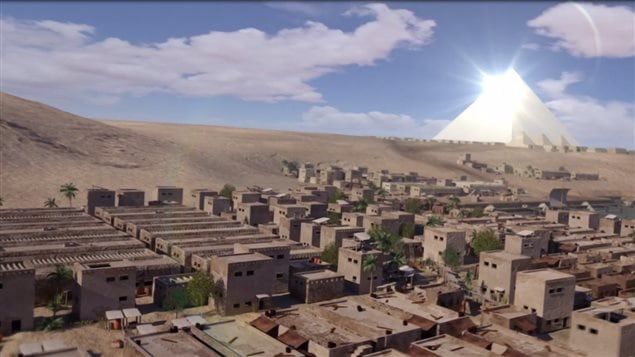 The new information also shows an extremely sophisticated logistics system connected to some 25,000 workers, and in delivery of materials to the work site.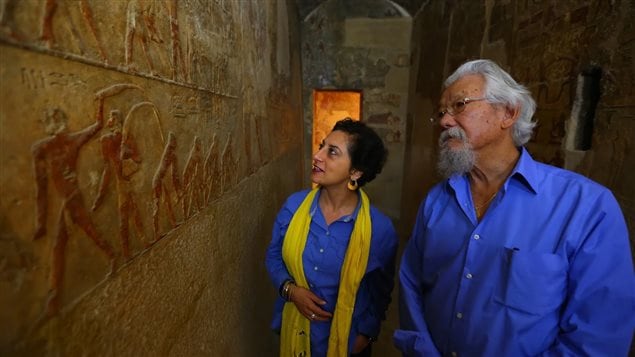 They also had dug a harbour and canals and used the flooding of the Nile to enable the ships carrying several of the three tonne stones to sail to within a very close proximity to the pyramid site.
From there, a primitive type of rail system or conveyor had been developed. "Rails" were laid on the sand, which enabled the rock carrying sledge to be easily rolled over logs on top of the rails.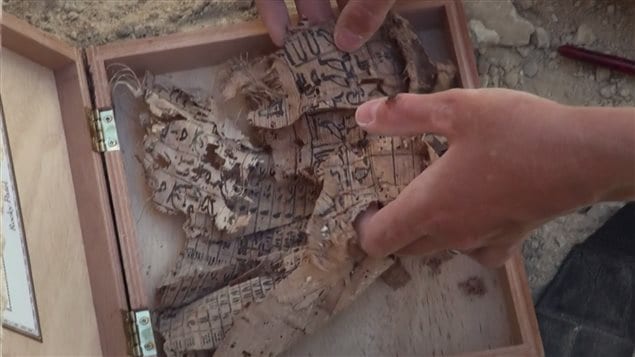 This enabled relatively easy transport of the rocks from boat to the base of the worksite.
It is truly a fascinating new look at this 4,000 year old mystery.
The documentary is available in Canada on the CBC "Nature of Things" website. The documentary is expected to be broadcast in other markets in the near future.
(In a late note not related to this documentary, scientists have just detected a new and previously completely unknown chamber in the Great Pyramid –BBC story link below)
Excerpt from the Alibi Entertainment/ CBC (Nature of Things) documentary

Additional information