It is featured in virtually every tourist promotion photo of the Canadian capital, but Ottawa's downtown section of the Rideau Canal has a secret.
Testing has revealed that the canal is contaminated with toxic waste.
It now joins a list of contaminated federal sites.
Parks Canada conducted testing on the sediment in the canal bed following earlier tests showing the presence of  heavy metals such as cadmium and lead,  petroleum hydrocarbons, polycylic aromatic hydrocarbons (which have been linked to cancers); and other metal, metalloid, and organometallic materials.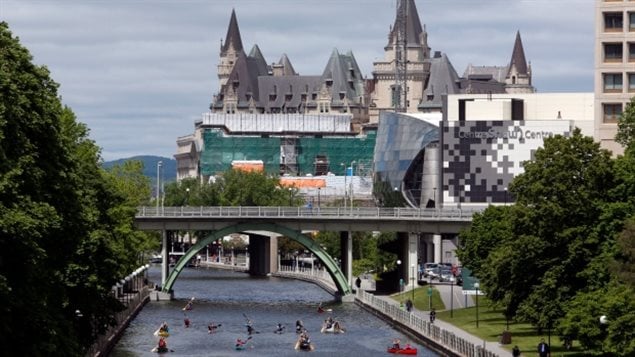 Parks Canada says the risk to the public is very low however, as the pollutants are mostly in the sediment and people would have to have direct contact with the sediment at the bottom of the canal to be exposed to any risk.
Another short section in the city has also been listed as contaminated as has a section much further to the south in the town of Smiths Falls.
Because there is such little health risk, Parks Canada says boating, canoeing, and skating in the winter will continue to be encouraged.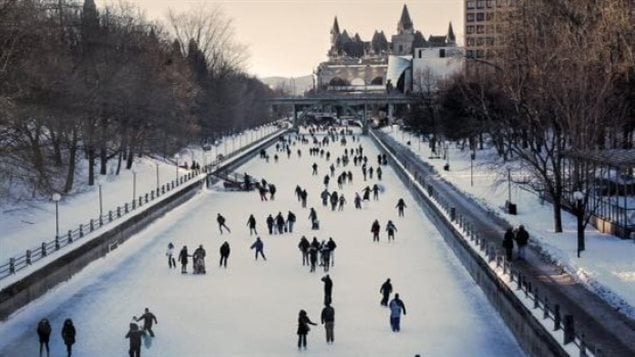 The government agency says in its information bulletin released on Thursday, that it will be "working with Treasury Board and other partners, including the City of Ottawa and the National Capital Commission, to explore best practices regarding mitigation or remediation of the contaminated sediment in this section of the Rideau Canal."
There was however no word about contaminants related to fishing in the canal, a popular pastime for fishers of carp, muskie, and other species.
Additional information-sources