After being stable for three consecutive years, carbon dioxide emissions are up in 2017, reports an international team of scientists. The findings from the Global Carbon Project will be presented to the UN climate change conference going on now in Bonn, Germany.
'Very disappointing,' says lead scientist
"This is very disappointing," said lead researcher Prof. Corinne Le Quéré, director of the Tyndall Centre for Climate Change Research at the University of East Anglia. "Time is running out on our ability to keep warming well below 2 ºC let alone 1.5 ºC."
Countries that signed on to the Paris Agreement in 2015 set a goal of limiting the increase in world temperatures from pre-industrial times to two degrees Celsius. But they have already gone up one degree.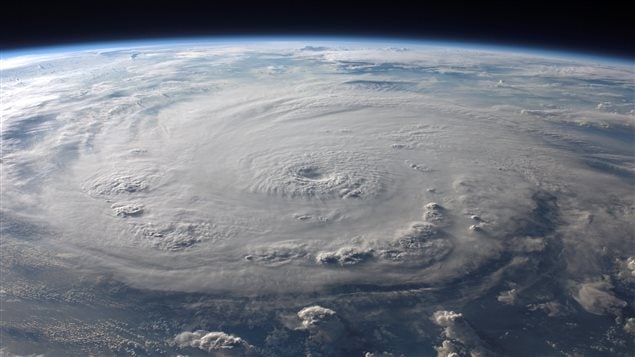 Current powerful storms 'a window into the future'
Warned Le Quéré : "This year we have seen how climate change can amplify the impacts of hurricanes with stronger downpours of rain, higher sea levels and warmer ocean conditions favouring more powerful storms.
"This is a window into the future. We need to reach a peak in global emissions in the next few years and drive emissions down rapidly afterwards to address climate change and limit its impacts."
China, India increased emissions
Most of the increase in 2017 was reported to have come from China which emitted 3.5 per cent more than the previous year. Emissions were up two per cent in India which is the third largest emitter of carbon dioxide. The report found that declines in the U.S. and Europe were smaller than previous years.
The top five carbon emitters are China, the U.S., India, Russia and Japan. European countries taken together would come in third.
Canada to lobby for reduced use of coal
Meanwhile , Canada's environment minister  is on her way to the climate conference and, along with Britain, will lobby for the use of coal to be phased out. At the same time, the U.S. will lobby for an increase in the use of coal.