Canada is marking the 132nd anniversary of the execution of Louis Riel, a visionary Métis leader and a rebel, whose fight to protect the rights of the Métis nation led to the creation of the Province of Manitoba, but also eventually put the hangman's noose around his neck.
Riel was hanged on Nov. 16, 1885 in Regina, Saskatchewan, after being convicted of treason for his role in the so-called Northwest Rebellion. It was a desperate attempt by the Métis to protect their rights in the face of the rapidly growing encroachment by European settlers from eastern Canada who were set on colonizing western territories.
"Today, we commemorate the life of Louis Riel, a fearless Métis leader, politician, and founder of the province of Manitoba," Prime Minister Justin Trudeau said in a statement.
"Louis Riel was a courageous and impassioned defender of minority rights and a key contributor to Canadian Confederation. Today, we celebrate a man who envisioned – and fought for – a more diverse and more inclusive country."
The Métis emerged as a distinct Aboriginal people in west central North America during the 18th century as the result of intermarriage between mostly Catholic and French-speaking fur traders and Indigenous women. They established their distinct communities separate from other Aboriginals and European settlers.
Eventually, their unique way of life, culture, traditions and their language known as Michif developed into a new collective consciousness and a sense of distinct nationhood.
But that distinct way of life and national identity was threatened by European colonization when in 1869 the Hudson's Bay Company was pressured by the British crown to sell the vast continental expanses of Rupert's Land to the newly created Dominion of Canada. It was an area stretching over a third of what is known as Canada today.
The sale of Rupert's Land, the largest real estate transaction in Canadian history, dwarfing Russia's sale of Alaska to the United States two years earlier, put the Métis on a collision course with the federal government in Ottawa, which rushed to establish control over its new territories. This collision course resulted in two rebellions.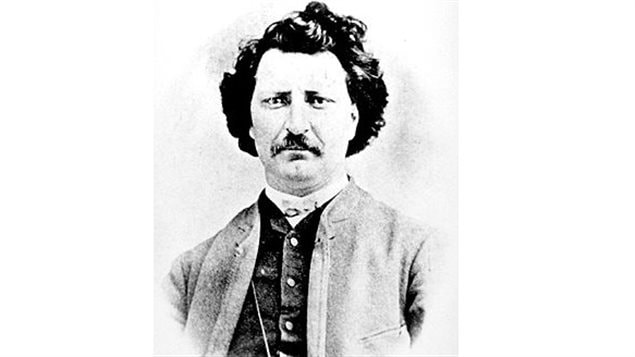 Riel was a central figure in both uprisings – the Red River Rebellion in 1869-70 and the subsequent Northwest Rebellion in 1885. He also led two popular governments, the first of which negotiated the creation of the Province of Manitoba and its entry into the newly created Confederation in 1870 and the second attempted to enshrine similar Métis rights in Saskatchewan.
However, 132 years after Riel's execution the Métis are still fighting the legacy of policies of successive federal governments that left them economically and politically marginalized and threatened the very existence of their culture and language.
Reconciliation with Canada's Aboriginal, Métis and Inuit communities has been a central theme of the Trudeau government.
In April of this year, the federal government signed the Canada-Métis Nation Accord during the first Métis Nation-Crown Summit in Ottawa.
"This accord is a solid foundation on which to build a new partnership – one based on recognition of rights, respect, and co-operation," Trudeau said in a statement.
"As we continue our journey of reconciliation, I encourage everyone today to honour the Métis people and recognize their many contributions to Canada."