About half-a-million college students in the province of Ontario will be able to return to class Tuesday after the government passed a law forcing striking staff back to work. Some 12,000 professors, instructors, counsellors and librarians walked off the job on October 15 but are back today.
The colleges plan to shorten holidays to provide two weeks of class to make up for the five weeks lost. Student advocates says it will be very difficult for students to make up for the lost time.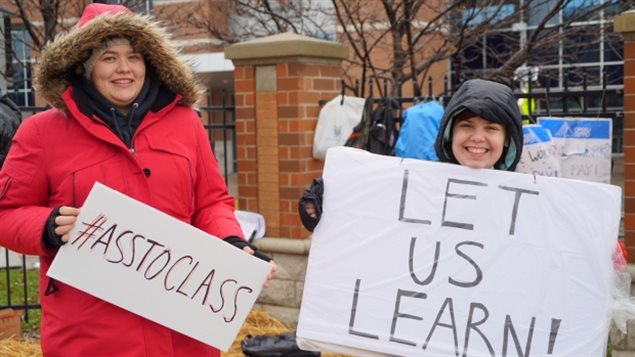 Compensation for students ordered
The government has ordered the colleges to set up a fund using the money they saved by not having to pay staff during the strike. The fund would compensate students who suffered financial problems because of the stoppage. Students may have had to extend rental leases or cancel holiday plans.
The two sides in the labour dispute will have to submit to binding mediation/arbitration. The minority political party, the NDP, voted against the law saying it takes away worker's rights.