The storied "Grey Cup" heads to Toronto
It was as exciting a game as could be imagined for a Canadian Football league championship.
The Canadian game is generally seen as a more open faster game than the U.S, NFL games due to a larger field and some slight rule differences but some late breaks in the game made all the difference turning the game into a nailbiter in the final few minutes and right down to the final seconds.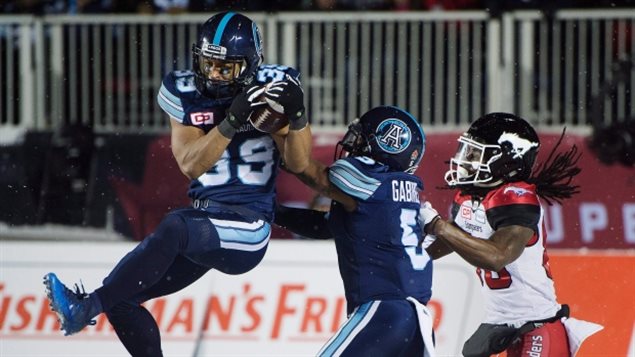 The Canadian championship game for the Grey Cup, was held in Ottawa before a sold-out crowd of over 36,000, between the western champion Calgary Stampeders and the eastern champ Toronto Argonauts.
And in typical Canadian fashion, the game was played in the snow, with half-time entertainment star Shania Twain arriving to the stage on a dog sled.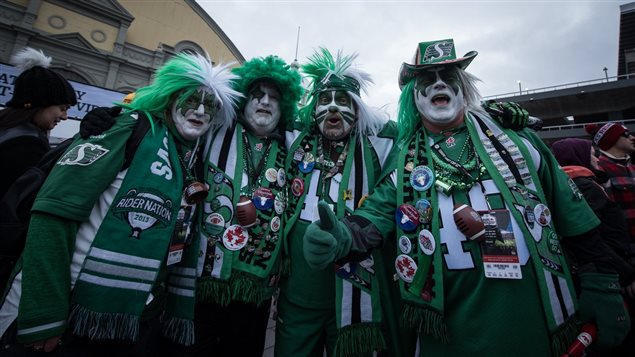 The Stamps were the favourites heading into the game and after an amazing 100 yard Argo touchdown in the first half, the game seemed to settle in the Calgary team's favour.
The stamps nevertheless dominated the first half 17-8.
Then after ploughs and shovels had removed snow from the field, Toronto marched back with a 71 yard drive and conversion that brought the game to 17-16.  Calgary drove back and the score went to 24-16 towards the end.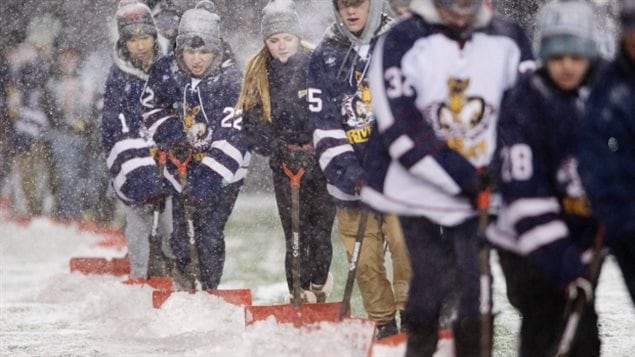 Suddenly, with only minutes remaining, Calgary almost sure to win and only yards from the Argonaut goal line, a loose ball was recovered by the Argos and ran down 110 yards for a score. With the two-point conversion the game was now tied at 24 points.
A field goal put the Argos ahead 27-24 with less than a minute left.
But that wasn't the end as the Stamps completed a pass to put them on the Argo 30 yard line.
Instead of a field goal attempt to tie, the Stamps went for the pass to win, but it was intercepted by the Argos and that was game over.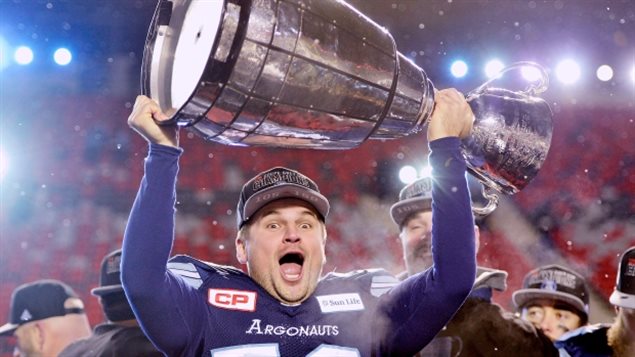 It was a huge win for the underdog Argos and huge defeat for the Stamps who had made it to the final for the second year on an impressive season, and lost again.
additional information-sources