The Halifax explosion was one of the worst man made explosions in history and a new documentary about it airs this Sunday, a few days before the 100th anniversary of this calamitous event. On December 6, 1917, two ships collided in Halifax harbour, one of them a loaded munitions vessel intended to supply the Allies in World War I.
Thousands killed and injured
The blast and tsunami levelled the north end of the city, killed almost 2,000 people and injured or blinded another 9,000. More than 25,000 were made homeless.
The eye injuries were caused mostly by flying glass and other debris.  They were a catalyst for the creation of one of Canada's largest charities, The Canadian National Institute for the Blind.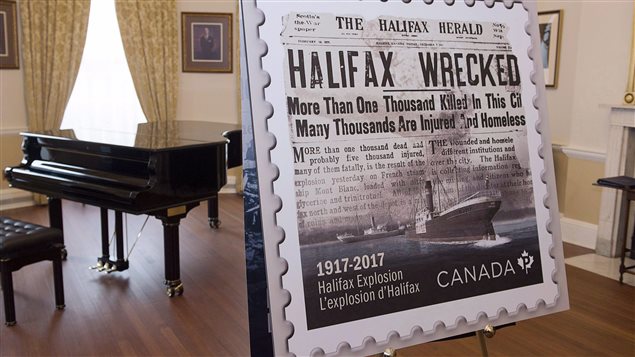 Film recreates explosion
The documentary includes an animated recreation of the explosion, archival material and interviews with relatives of people who were there. It tells the story of the aftermath and how people responded. "The devastation of the Halifax Explosion really united the community and it's important to share those stories of resiliency with today's generation," said John Melville, Vice President of Programming and Production for AMI-tv which will air the documentary.
The Halifax Explosion was produced by Ocean Entertainment   which notes on its website that "help came to Halifax from across the Maritimes, the rest of Canada, and as far away as Massachusetts. Doctors worked tirelessly without even a break to eat, as they operated and amputated in makeshift hospitals. Adding to the chaos, a snowstorm hit the city the next day."
The documentary will be presented first by AMI-tv on December 3 and then again on the public broadcaster, CBC, on December 6th. It will be available online after being broadcast but will be only accessible within Canada.