Top ten stolen vehicles in Canada
If you own a late model Ford pickup in Canada, you might not own it for long.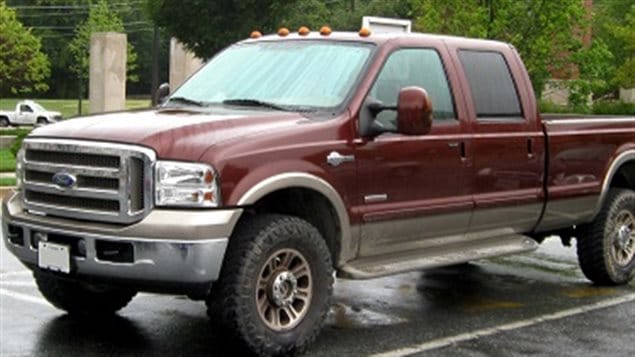 The Insurance Bureau of Canada has just released its lists of top ten stolen vehicles in Canada, and also by province, from 2015 to 2016.
While theft is down very slightly overall by 1 per cent, it has increased significantly in  Yukon and Nunavut Territories, and in Saskatchewan
In all cases, the very popular Ford F-350 is at or near the top, as it has been for the past few years.
Ford pickups have been a top seller in Canada for the past few years, and also it would seem, a popular choice for thieves.
TOP TEN of STOLEN VEHICLES: CANADA
1 – 2015 LEXUS GX460 4DR AWD SUV
2 – 2007 FORD F350 SD 4WD PU
3 – 2006 FORD F350 SD 4WD PU
4 – 2005 FORD F350 SD 4WD PU
5 – 2001 FORD F350 SD 4WD PU
6 – 2003 FORD F350 SD 4WD PU
7 – 2004 FORD F350 SD 4WD PU
8 – 2016 TOYOTA 4RUNNER 4DR 4WD SUV
9 – 2002 FORD F350 SD 4WD PU
10 -2006 FORD F250 SD 4WD PU
Why are vehicles stolen? The main reason continues to be for almost immediately hidden inside shipping containers for resale abroad, primarily to the Middle East and Africa, where there's a possibility they are either used by, or fund, terrorist groups.
One report says police seize about $8-million worth of stolen cars and parts per year just in the port of Montreal alone.
Where once the latest model and luxury cars had been the primary targets, in recent years various security devices like immobilizers has made them harder to steal, hence the list new tends toward recent but earlier models.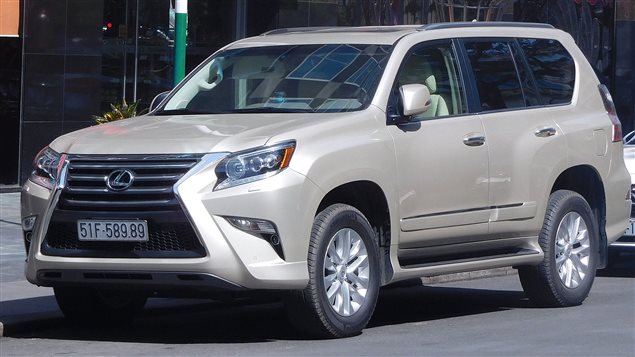 Interestingly the individual top ten (stolen) by province varies
In Ontario, the Toyota 4Runner SUV (2016.2015.2014 models) have been popular targets along with Chev SUV's and pickups (ute in Australia)
In Quebec, the Toyota 4Runner is also a top target ahead of Jeep and Lexus SUV's.
In Alberta, where pickups are extremely popular, the Ford pickup occupies 9 of the top 10 spots.  Alberta reported the highest rate of auto theft in Canada.
The Maritime provinces differ, in that the 2012 Mitsubishi Lancer 4wd was top target followed by the 2003 Dodge Ram 2500 4wd pickup and the Ford/Mercury Explorer/Mountaineer SUV.
Additional information- sources