Canada's highest court has handed down a verdict in connection with police searches of cell phones and a citizen's right to privacy.
The Supreme Court of Canada (SCC) case began with two different lower court cases in Canada, but is related to both in regard to text messages sent between individuals arrested in police investigations.
Stephen Coughlan (LLB PhD) is a professor at the Schulich School of Law at Dalhousie University in Halifax, Nova Scotia.
Listen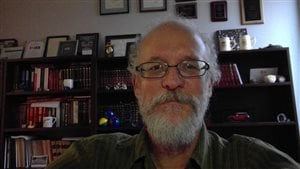 The case specifically involved the issue of text messages between people.
In one case the police had searched the phones for incriminating text messages and in the other, the cellphone provider(Telus) for the text information.
For some time it has been clear there's a degree of privacy protected in a text message on the senders phone. However, the issue involved the idea of control and that once a text message has been sent, it is out of the control of the sender, and therefore the police and government (Crown)  argument was, it was no longer "private" and so can be obtained.
The complainants said texts whether sent or received are private and evidence from phones or from phone service provider should be considered as such.
The argument was that there is a degree of privacy people should expect in such communication on both ends of a conversation and that searches of phones violated the Canadian Charter of Rights and Freedoms term of freedom from "unreasonable search".
The two provincial court cases, one in Ontario, one in British Columbia, were similar in nature.  In one case, the provincial appeals court had sided with the police, and in the other the court had sided with the plaintiff.
This led to an appeal to the highest court.
In its ruling, the SCC determined that yes, citizens have a right to a "reasonable expectation of privacy" in text messages both in the sending and the receiving.  The court ruled that police can not have unfettered access to text messages once sent and must get court authorization for a search as they would in asking to search a residence for example.
Many experts and stakeholders were watching the decision as it had the potential for huge implications, had the court sided with police that they could search devices whenever they want it would drastically change privacy laws by allowing the state virtually free access to any text message once it had been sent.
As professor Coughlan points out Canadian laws related to investigations and searches tend to deal with physical searches and predate the arrival of new technology, which the courts are trying to cope with and catch up.
He says the SCC ruling last week clarifies a particular aspect of new technology communication, that of text messages. The new ruling says that such text communication is private to the extent that police cannot search devices for text conversation merely on their own initiative. It does not mean that police cannot search devices or providers for text conversations, rather that they must provide justification and receive court authority to do so.
Professor Coughlan also points out this ruling does not extend to other situations such as postings on electronic bulletin boards or others.
Additional information
CBC:K Harris: Dec 8/17: some texts private even after sending
Canadian Press (via Star): J Bronskill: Dec 9/17: some texts private after sending
Post Media: C Blatchford: Dec 8/17: dissenting judge opinion